Bike Bull
012 25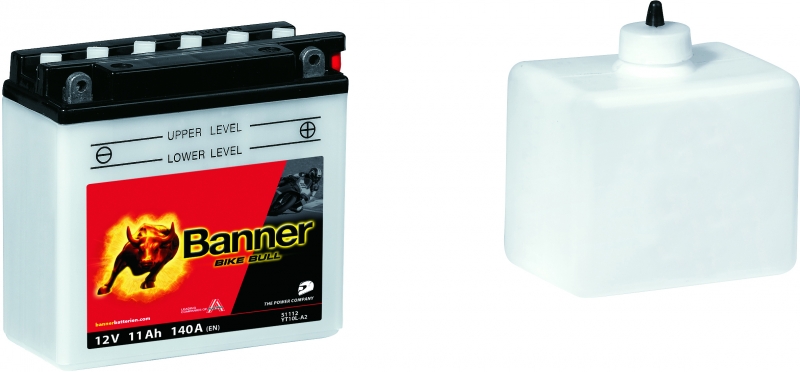 Fits the following applications
Sustainability
SAVE FUEL AND CO2 AND THEREBY REDUCE ENVIRONMENTAL IMPACT
with the sustainable batteries from Banner. 100% environmentally compatible used battery recycling.

Security Proven
Banner battery quality, which has been proven a million times over ensures maximum starting certainty and operational safety.
BIKE BULL
POWER FOR MOTORBIKES.

Entry into the world of the Banner brand is comprised by classic lead batteries with an electrolyte pack. The robust technology has been specially designed for the burdens relating to motorcycle riding.
These batteries are only opened for start-up and maintenance.
TECHNICAL DATA AND INFORMATION
High load-bearing capacity
Safe starting even in the case of short run use
Extensive programme consisting of 33 types
Dry, pre-charged; enclosed electrolyte in the precisely required volume