BATTERY TIPS FOR A LONG SERVICE LIFE
FOR HGV BATTERIES
Now's the perfect time for checking all your batteries as well as an external equalising charge.
Frequent journeys over a short distance in distribution transport, irregular driving profiles along with stop-and-start traffic, daily cold starts (in the icy temperatures during harsh winters), additional electrical consumers in the long-distance lorry such as heated seats, auxiliary heating, air conditioning or a fridge have reduced the energy level of your batteries every time you start the car, every time your drive it and every time you stop it. Now you can treat your batteries an extra boost of external recharging. At the latest coordinate with the tyre change in spring or late autumn.
This is how you do it properly!
Now you can get even more power out of your HGV batteries.
The following Banner battery tips will show you how to make the best use of electrical consumers when being used in a motor home and during longer periods of non-use, since an engine that is switched poses a real challenge for the batteries. Please also take note of the tips for prolonging the battery life while driving, the need for external periodic recharging and the special notes on cold starts.
HGV batteries discharge much more often than car batteries. Therefore, special care must be taken here to recharge the batteries externally approx. every 3 weeks. If this is neglected, the open-circuit voltage of the batteries can drop from 25.44V to 24.6V or even less – which only results in negative consequences. So here we are dealing with a 24V electrical system, in which two 12V batteries are connected in series (=sequence).
Banner tip: A 225 Ah battery that is 50 % discharged takes approx. 6 hours to fully recharge with a 25A charger (Accucharger PRO 25A), a battery that is 30 % discharged takes approx. 3 hours.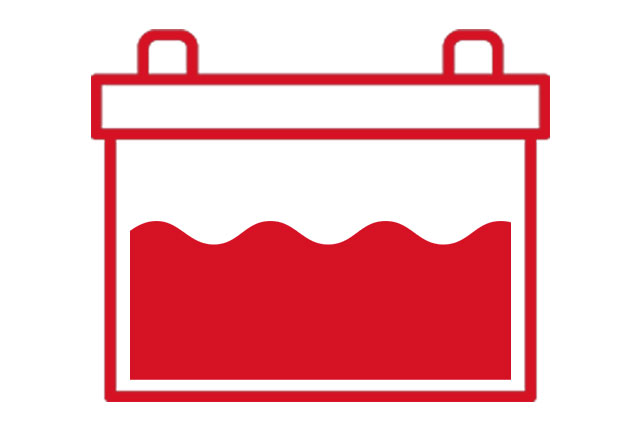 1. Checking the electrolyte level
Before charging, check the electrolyte level and, if necessary, fill up desalinated or distilled water to the max. acid level mark or 15 mm above the upper edge of the plate. The battery screw connectors must not be left open during charging. It's best to close them again.
AGM technology: Do not open the AGM batteries! It's not possible or necessary to measure the acid density or refill with distilled water!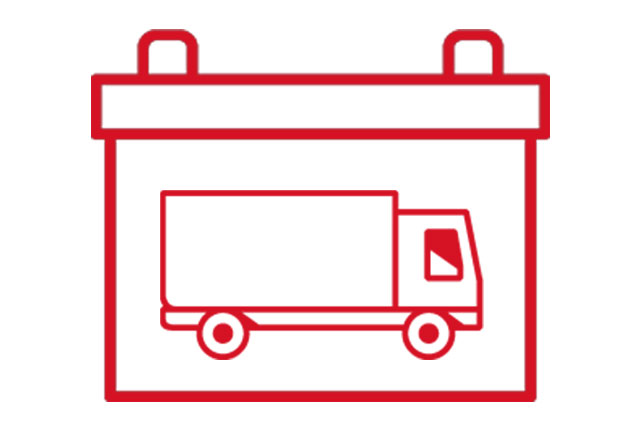 2. Active and mobile
Inactive batteries are discharging. Lead sulphate is deposited on the lead plates and hinders the flow of the current. The battery capacity and the cold start performance decreases! A charger, such as the Banner Accucharger 10A/24V or Accucharger PRO 25A, keeps the batteries active and prevents acid stratification or the resulting sulphation. One main cause of acid stratification is short-distance driving with simultaneous use of many additional electrical consumers. The generator (alternator) no longer has enough time to fully charge the batteries.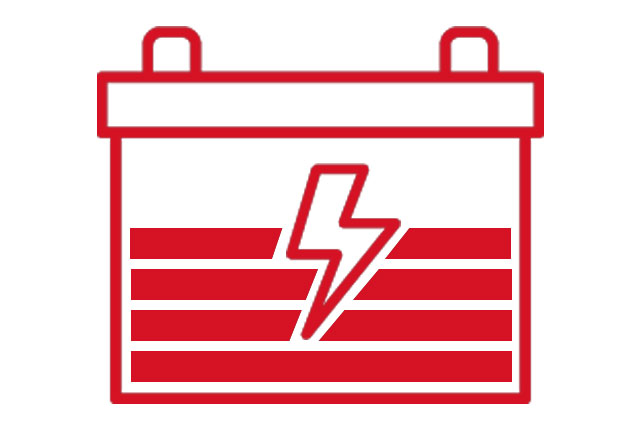 3. Keeping an eye on the charge level
The display provides information about the charge level and the current power consumption and alerts the driver, e.g. if the charge level is too low. Today, a long-distance lorry is more than just a means of transporting goods from A to B. It's the place of work for the lorry driver (keyword office) as well as their home (keyword kitchen, living room/bedroom), often for 5 days a week and more.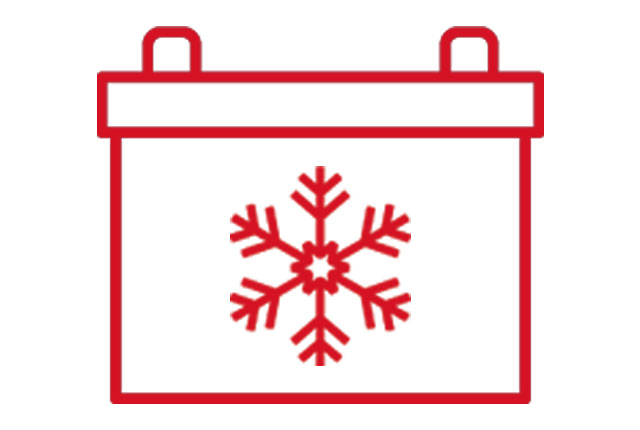 4. Safety during winter
A temperature drop from +20 to –18 °C reduces the available battery capacity in Ah by approx. 50%!
Banner tip for further sufficient starting and electrical system power: For this reason, always check the battery charge level and handle auxiliary electrical consumers with care when the vehicle is not in use.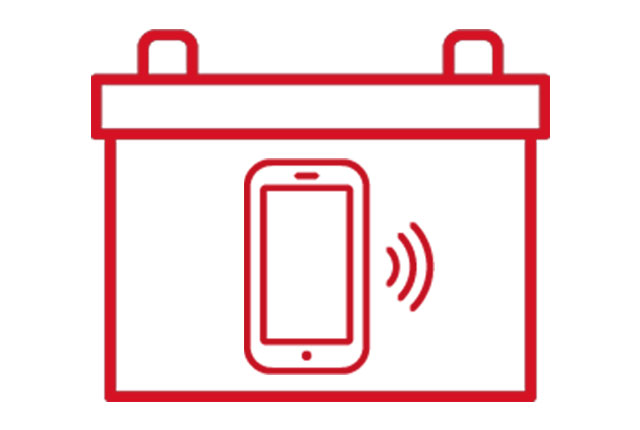 5. Switch off electrical consumers
When the engine is switched off, it's only battery power that's is consumed (for the fridge/tablet computers/audio systems/other additional consumers). Use electrical consumers with caution – especially for ensuring long service lives.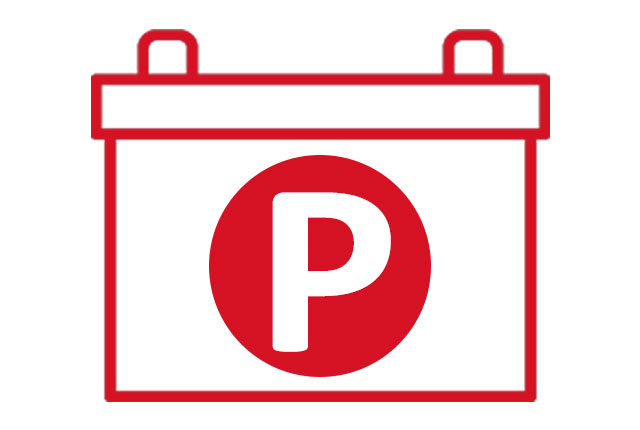 6. Suitable vehicle mode
If you're not actively using the cab functions, you should always activate parking mode.
If the cab functions are in use, switch to motor home mode. However, it's important to remember to switch back to parking mode as soon as you're finished. Additional cab functions are available in accessory mode. Use this mode with caution and only for a limited time so that the battery power is not completely used up. Be sure to switch off unnecessary power consumers.
Do you know what the biggest power consumers in your HGV are?
If you're using the fridge, air conditioning, lighting and entertainment system for ten hours, these consume up to 170 Ah. Since a battery with 225 Ah can only release about 50% of its energy before its life expectancy decreases, this could discharge the battery to such an extent that a HGV with starting problems doesn't move.
Fridge
This consumes about 1-3 Ah (and even more when the outside temperatures are higher). If you keep your fridge switched on over the weekend, it discharges a fully charged battery by more than 50%. If the battery was not fully charged, it'll be almost completely drained by the power consumption of the fridge.
Air conditioning
This consumes approx. 10-30 Ah and switches off when the charge level of the battery reaches 45%. At an outside temperature of +30 °C, you can use the fridge for 8-10 hours if you set the cab temperature to +26 °C. At a desired temperature of +20 °C, this time is reduced to approx. 4-5 hours. Always select an inside temperature that is reasonably similar to the outside temperature.


Lighting and entertainment
These are all huge power consumers. The interior lighting consumes about 5 Ah. And if you connect your TV and audio system to the AUX port or use your laptop, you consume approx. another 4-5 Ah.
Auxiliary heating
This has an energy requirement of approx. 4-10 Ah and is often the largest electricity consumer during the winter months. As this is used at low temperatures, please note that the battery power is significantly reduced. At an outside temperature of -18 °C, for example, the battery capacity is reduced to only about 50%.
Testing commercial vehicle batteries
How to do this properly with the Banner battery tester BBT HD1+
With the Banner testing and inspection equipment you can check the charge level, functionalities and much more. Simple, safe, reliable and fast testing that comes with a test report.
It's the perfect tool for Banner sales partners and commercial end users such as fleet operators, freighters and forwarding agents.
An acid density measurement with an acid tester (hydrometer) is primarily recommended if no Banner charger of the Acucharger or Accucharger PRO series is used. The Banner automatic chargers carry out the charging process fully automatically, the optimum charging voltage is always correctly timed slightly above the gassing voltage. This guarantees electrolyte mixing and the risk of acid stratification in the battery is extremely minimised.
Banner Tip: How do you recognise an acid stratified battery? The open-circuit voltage is high and does not correspond to the acid density. As a rule of thumb, the open-circuit voltage is the density of the acid + 0.84. So with an acid density of 1.26, one cell delivers 1.26 + 0.84 = 2.1V. This 12V battery therefore has a open-circuit voltage of approx. 12.6V.
Please note: When checking the charging voltage in the vehicle, you must also check the individual voltage of each battery! We recommend that you periodically check the open-circuit voltage of each individual battery using the Banner Batterie Tester BBT DBA 12V
This is a handy meter that quickly and reliably measures the battery voltage. Super easy application with high precision. Please make sure to recharge the battery as soon as an open-circuit voltage limit of 12.5V has been reached. To be able to measure the off-load voltage, you should wait approx. 5 hours after you have finished charging the battery (internally by alternator, externally by charger), or it has not been discharged for at least 1 hour.
Recharging batteries
Two clever accessories
Some transport journeys are particularly demanding. All of a sudden, you may need more power from the batteries than you expected. Banner chargers make themselves useful in this case.
Depending on the capacity of the batteries or charge level, we recommend the following chargers and all come with a charge retention function:
Batteries up to 240 Ah, often equalising charge with an open-circuit voltage of the individual battery >12.5V
Banner Accucharger 24V 10A Recovery


Batteries up to 240 Ah, mostly recharging with an open circuit voltage of the individual battery <12.5V
Banner Accucharger PRO 25A
NEW: Now with special 16V refresh mode for completely drained batteries.
Charging for battery systems
Series connection 24V electrical system
During series connection (= series circuit) add together the voltages batteries are added together. Two 12V batteries must be connected in series to create a 24V electrical system.
Please note:
Both batteries must have the same type designation.
Both batteries must be around the same age.
Both batteries must have the same charge level.
The connecting cables must have the sufficient dimensions and be kept as short as possible.
Always change both batteries!

If the above recommendations are not complied with, the voltage will be distributed accordingly if the batteries are in series due to their different internal resistances, resulting in an asymmetrical load during the charging and discharging phases.
If an unbalance cannot be avoided (due to different temperatures of the batteries or 12V partial loads), the use of a charging equaliser is recommended. This adjusts the charging voltage on the batteries evenly.
Giving a jump starter
If the HGV isn't showing signs of life - a Banner Booster will certainly help.
What to do when things go wrong? Banner boosters supply mobile power at any time and at any place. The portable jump starters can be used quickly and are not complicated to use. The maximum performance, the high-quality design, the solid casing and the technical details – such as reverse polarity protection or the fully insulated brass pliers with practical LED working light –are enough to convince any professional even in the toughest of conditions.
Banner tip
For battery systems with two or more batteries, always replace both or all of the batteries, or at least also remove the still good battery/batteries, fully charge them and install them together with the new battery.
Leading commercial vehicle manufacturers already rely on the best Banner batteries from the Buffalo Bull series as their original equipment. BOMAG soil compactors, Caterpillar excavators, Kässbohrer Pistenbully, Kubota agricultural and construction machinery, Liebherr construction machinery, Lindner tractors, Mercedes lorries, Rammax construction machinery and Wacker Neuson excavators.
You might also be interested in the following