BÜFFELPOST
Banner THE POWER COMPANY
FIRST FITTING DATA EXCHANGE
The COVID-19 crisis has again demonstrated the importance of optimum, internal and external information flows.
Such flows facilitated a precise response to the production shutdowns and full capacity restarts amongst our OEM ustomers. Following a brief standstill phase, which was bridged with home office and short-time working, from June onwards virtually all of our first fitting clients again required top quality Banner products. These events underlined the value of local sourcing involving teamwork with reliable partners offering the shortest possible delivery chains and negligible risks. Moreover, apart from these factors, Banner also scores with ideal data exchange processes.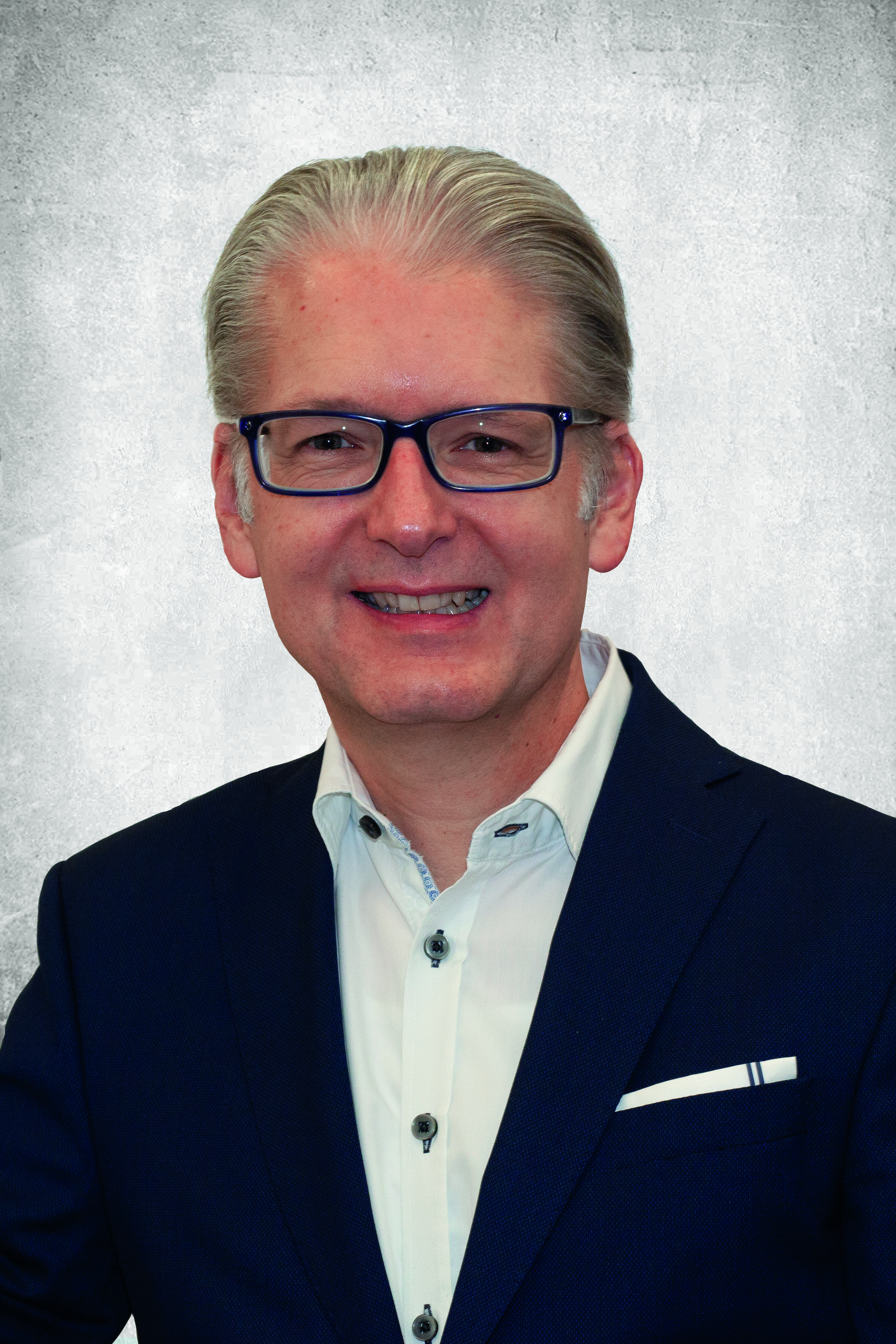 Harald Fiebiger
Business Area Manager OEM/OES
1. The invitations to tender from the automotive manufacturers, customer requirements and sub-supplier offers are all configured via the various B2B portals.
2. Following order allocation, via the portals Banner receives delivery contracts and blanket orders, which establish the framework conditions and prices, and provide information regarding logistics, quality requirements and capacity, etc.
3. The delivery call-offs from the individual customer production plants enter our ERP system (Oxalon) directly via an EDI link and contain both the quantity to be delivered for up to a year in advance, as well as the detailed daily call-offs. This results in the planning of production from plate manufacture to battery assembly and container formation (CF).
4. Every single battery is allotted a 2D code, the content of which is determined by the customer. The code allocates to the battery to a certain vehicle and is also used at the customer location.
5. An advance shipping notice (ASN) is communicated per EDI or special applications in the B2B portals for the control of the receipt of delivery process at the customer's premises. The ASN contains all the delivery information and upon receipt of the goods, the customer logs the 2D battery code for optimum tracing.
6. Finally, via the portal, the customer provides the self-billing invoices, notices of payments, claim notifications and test reports.
DVSE
DIGITAL DATA MANAGEMENT ON A PRODUCT LEVEL!
Data represent the foundation stone of successful marketing.
Having a presence on the Internet and supplying digital data no longer represents a matter of customer prestige, but a marketing strategy necessity. This is because one does not chase quality customers; one approaches them! Therefore, current and potential clients are increasingly informed about products online and employ product comparisons.
EVERYTHING FOR SUCCESSFUL BATTERY BUSINESS
Banner's DVSE data contains everything that you and your employees must know for successful battery business. It is
precisely for this reason that via DVSE Topmotive (Europa's market leader with regard to catalogue, information, goods and dealer management systems for the independent automotive aftermarket), Banner constantly provides current automotive data from the battery world. Apart from simple article searches, DVSE offers the very latest part categorisations, comparisons, inspection details and much more besides. In addition, along with direct article searches, we offer our sales partners a supplementary service. This platform, the possibility for online data enquiries and general process optimisation are ready and waiting for you! Operation and user guidance is designed to be logical and intuitive and has a clear, well-organised structure.
A CONGENIAL PAIRING IS IN PREPARATION
At present, we are working intensively on a further upgrade, as within the next three to five years the DVSE Topmotive TecCat part catalogue with Banner data and guidance functions is to be linked to an intelligent B2B e-commerce solution. At present, the Banner web shop is also undergoing a test run in Austria and with the findings thus obtained will be turned into an improved iterative process. Moreover, a rollout plan for Europe is in preparation. The "Buffalo Post" customer magazine will continue to provide you with information regarding current developments.
THE DATA SUCCESS FACTOR:
Banner DVSE DIGITAL DATA IN A TECCAT E-CATALOGUE
IT STANDS OUT DUE TO
Data for over 360 articles
More than 840 product photos
Over 23 video links
Article searches from A for Audi to Z for Zastava with in excess of 8,000 OE,
used and comparative numbers
A clear vehicle search according to maker/model/production year for 39,000 cars, over 16,000 commercial vehicles (buses, trucks) and newly, more than 16,000 motorcycles
THE BASIC FUNCTIONS IN BRIEF
Apart from simple direct searches for all Banner batteries and accessories, we offer:
Uncomplicated universal part searches for accessories such as chargers.
AWDOC working values, e.g. for battery changes in any car/commercial vehicle (buses and trucks) with the working time as an integrated benchmark.
Inspection data.
Article/vehicle history.
The very latest battery categorisations.
Battery type comparisons – assess marked articles by clicking two battery types.
In Germany vehicle searches are possible using the KBA number (Federal Motor Vehicle and Transport Authority), simple entry of the HSN (key manufacturer number) and TSN (key type number) from the vehicle licence/registration certificate.
In preparation as an option for various European countries, or if necessary; simple and speedy battery identification via registration searches is possible.
In addition, permanent data comparisons for improved vehicle and part identification.
With this Banner TecCat e-catalogue, we offer our customers an additional service free of charge!
Via a contract with Banner, every customer and sales partner can use the catalogue's content online in their own e-catalogues for free!
THE FOLLOWING POSIBILITIES FOR DATA USE EXIST (DVSE Topmotive data in 2.4A TecDoc file format):
You have an electronic part catalogue from the DVSE Topmotive company:
In this case the Banner data is displayed for you automatically.
You have an in-house part catalogue, which enables you to employ TecDoc/TecAlliance data:
In this case we must request you to sign a data use agreement with Banner. You will then receive the data free of charge via an FTP server download access and can integrate this into your catalogue at own expense.
You already have an electronic part catalogue from the TecDoc/TecAlliance company
In this case we must ask you sign a data use agreement with Banner. You will then receive the data free of charge via an FTP server download access. You then transfer this together with the data use agreement to TecDoc and request that the data be fed into your catalogue. TecDoc will invoice you for the related manipulation costs. Use this platform and the resultant digital possibilities.