SUSTAINABILITY
DRIVING INNOVATION WITH BUFFALO POWER
BÜFFELPOST
Banner CUSTOMER MAGAZINE
In the new issue autumn 2022 of our customer magazine "Büffelpost" you will find exciting articles to browse through. You can also download the Büffelpost below as PDF.
EDITORIAL
Dear Partner,

Recent developments have shown clearly that now more than ever the power of a well-coordinated, strong team is of exceptional importance. The appropriate know-how, loyal partnerships and flexible solutions are required in innumerable situations and in the current market environment it was alone these factors that enabled us to achieve our sales targets for this year.
Equally, it is the buffalo-like strength of our team that permits us to retain our confidence with regard to the years to come. Many of its members have served our company with loyalty and competence in the hotly contested battery market for decades and are now helping us face the present challenges posed by the war in Ukraine and the associated increases in raw material prices and inflation. However, as yet the final consequences are unclear and the form of governmental energy subsidies remains to be seen.
In spite of all these uncertainties, Banner will not be slowed down. We are currently devoting our full buffalo power to an issue, which has been close to the company's heart ever since it was founded 85 years ago. The matter in question is sustainability and as an innovation driver, with our products we have already succeeded in making a significant contribution to the mobility of the future. Indeed, at a time of energy crisis the demand for everything from start-stop systems to alternative drive technologies is greater than ever before.
We know no standstill, neither in the further development of our products nor our production. Indeed, our sustainability management is constantly implementing further measures to conserve resources. For example, a 3,000 m² photovoltaic system was recently installed at the Linz-Leonding plant, which now supplies Banner with almost half a million kilowatt hours of emission-free solar power per year. Moreover, we have already largely converted our vehicle fleet to e-drives and there are plans to significantly increase the number of photovoltaic systems at company headquarters during the next few years.
As a family-owned company with strong roots and an outstanding team, we remain at your service as a reliable partner even in challenging times. Consequently, we would like to take this opportunity to thank our employees for their tireless efforts, as well as our customers and partners, whose loyalty and trust help us to continue to look to the future with optimism as a driving force and source of innovation!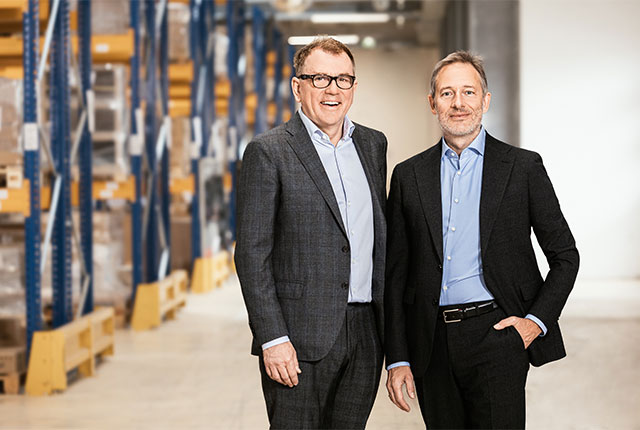 | | |
| --- | --- |
| Andreas Bawart | Thomas Bawart |
| Commercial CEO | Technical CEO |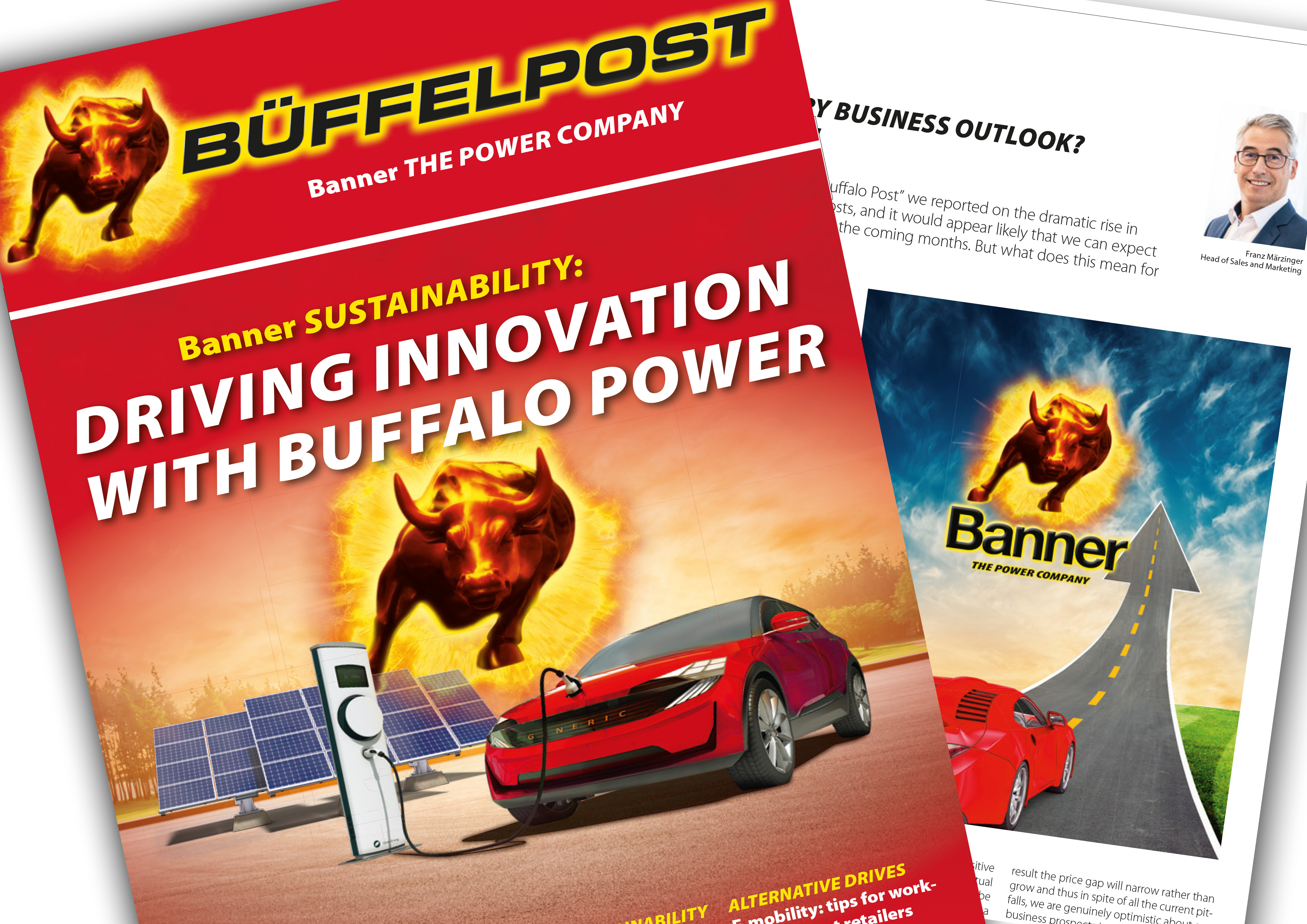 Download Büffelpost as PDF file:
Das könnte Sie auch interessieren