Traction Bull Ex-Protection
Ex-Protection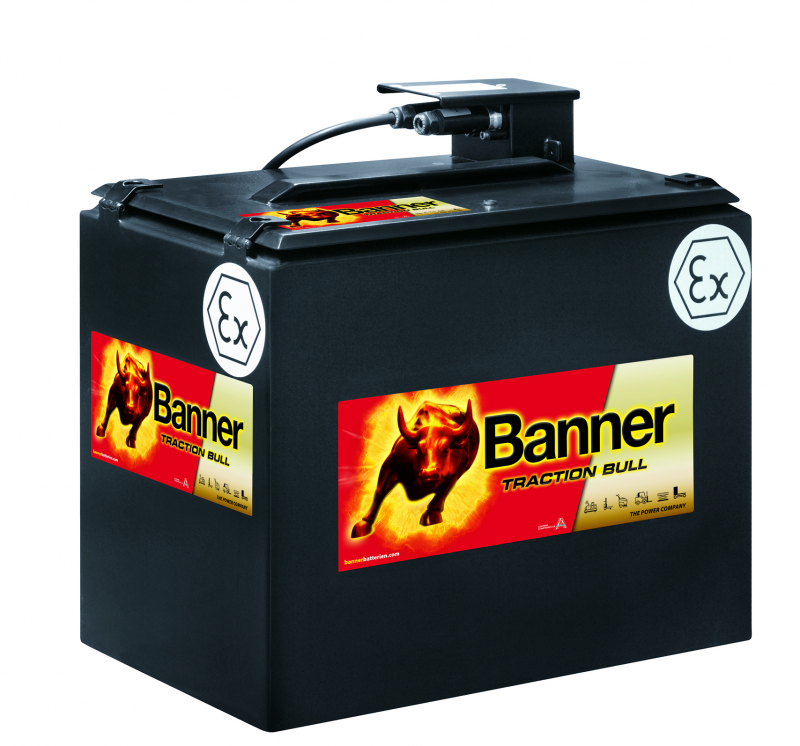 Fits the following applications
TRACTION BULL EX-PROTECTION

The traction solution for floor vehicles in areas subject to the danger of explosion. The new drive batteries in the Traction Bull Ex series represent a specially accredited product for use in Zones 1-2 (gas) and 21-22 (dust).
The main visible difference to standard traction batteries is the encasing of the energy elements in special IP 23-type protective containers with the appropriate ventilation openings. In addition, special connections are used (to stackers and loaders), which exclude sparking. The production and servicing of such products is restricted to only a few companies with ATEX accreditation of which Banner is one.
New applications are constantly being added through the production and use of bio-gas and the ecological exploitation of landfills.
TECHNICAL DATA AND INFORMATION
High cyclical resistance
Tubular plate technology
Long service life
IP 23-type protective containers