PRESS & NEWS
Latest information
Mag. Thomas Hauzeneder
Head of Marketing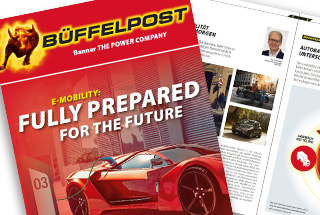 New Büffelpost online!
The Banner customer magazine with the latest news!
In the new issue of our customer magazine "Büffelpost" you will find exciting articles about the following topics:
MODERN ENERGY MANAGEMENT
Bull power in the BMW i3
A BATTERY CHECK FOR TOMORROW
The decarbonisation perspective
GENUINE POWER PACKS ARE READY TO GO!
Brand-new types with value added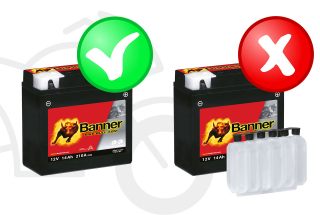 Information on the marketing of motorbike batteries
EU regulation (2019/1148)
The EU Regulation (2019/1148) comes into effect on February 1st 2021 and affects private persons and economic operators, who produce, import, market, provide or trade in explosives precursors.
This means that with this Regulation, the sale of separate sulphuric acid packs for dry, pre-charged batteries to members of the general public is forbidden from February 1st 2021! In the Banner Bike Bull range all Bike Bull Classic, Bike Bull AGM and Garden Bull are affected.
Therefore, transactions with dry, pre-charged batteries with acid packs between commercial market participants (B2B) remain possible!
Filled and charged batteries may be sold without restrictions as before.
BÜFFELPOST - Banner customer magazine