Banner SUSTAINABILITY
BUFFALO POWER WITH AN EYE ON THE BIG PICTURE
BÜFFELPOST
Banner CUSTOMER MAGAZINE
In the new issue summer 2023 of our customer magazine "Büffelpost" you will find exciting articles to browse through. You can also download the Büffelpost below as PDF.
Dear partners,

Many powerful ingredients have to come together to make a strong partner: The dynamism of a team with many years of experience and motivation, the stability of a supply chain built with care and based on reliability, all the way to the power behind a company that wants to help shape the future of mobility as a driver of innovation.

Banner embodies all this. This is demonstrated not only through how the company has developed into a globally renowned car battery manufacturer, but is also evidenced by the current key figures. It's with great joy, humility and pride that we can announce a record turnover of 307 million euros. Our strong team charged ahead like buffalos to achieve an increase in turnover of more than seven percent compared to the previous year. In the ever challenging market environment – with rising costs and difficult supply chains in a highly competitive battery market – this can be regarded as an extremely strong performance.

In an impressive way, this shows that the strategic refocus, as defined in the "Agenda 2030" framework, is bearing fruit. Over the past three years, more than 25 million euros have been invested in the development of the Leonding headquarters. This allows us to optimise orderrelated production, future-proof planning and logistics capacities, increase our production range and, most of all, ensure the digitalisation and continual improvement of processes. Only in this way can the high demand for Banner quality products (4.1 million units sold at last count) continue to be reliably met.
The licence extension of the successful Duracell Automotive "made by Banner" programme should enable further market expansion in Europe, as there is undoubtedly further sales potential in this area for a strong quality brand such as Banner. Further expansion is also planned in China, one of the world's largest sales markets. The groundwork for this has already been laid through a licensing partnership with battery producer LEOCH.
We're already charging full speed ahead with sustainability initiatives. In addition to numerous individual measures put in place across the company, a new position for sustainability management was created. We're pleased to welcome our Sustainability Manager, Sabine Rath, an accomplished expert who will drive this important agenda forward with all her heart and soul. Our strong team are ready to stand by the newest member of the herd to put her ideas into practice.
It's easy to see that the future can only be shaped together. Banner is not just one buffalo standing alone, but rather we are one big herd worldwide. That's why our thanks goes out not only to our dedicated employees, but also to you, valued customers, partners and friends of Banner, since you are all part of our success story through your input as well as many years of loyalty!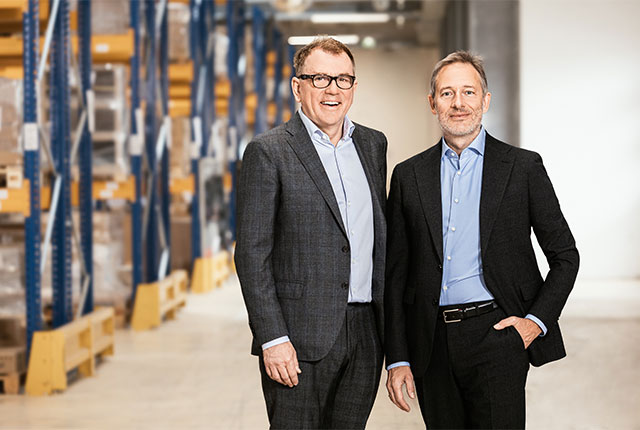 | | |
| --- | --- |
| Andreas Bawart | Thomas Bawart |
| Commercial CEO | Technical CEO |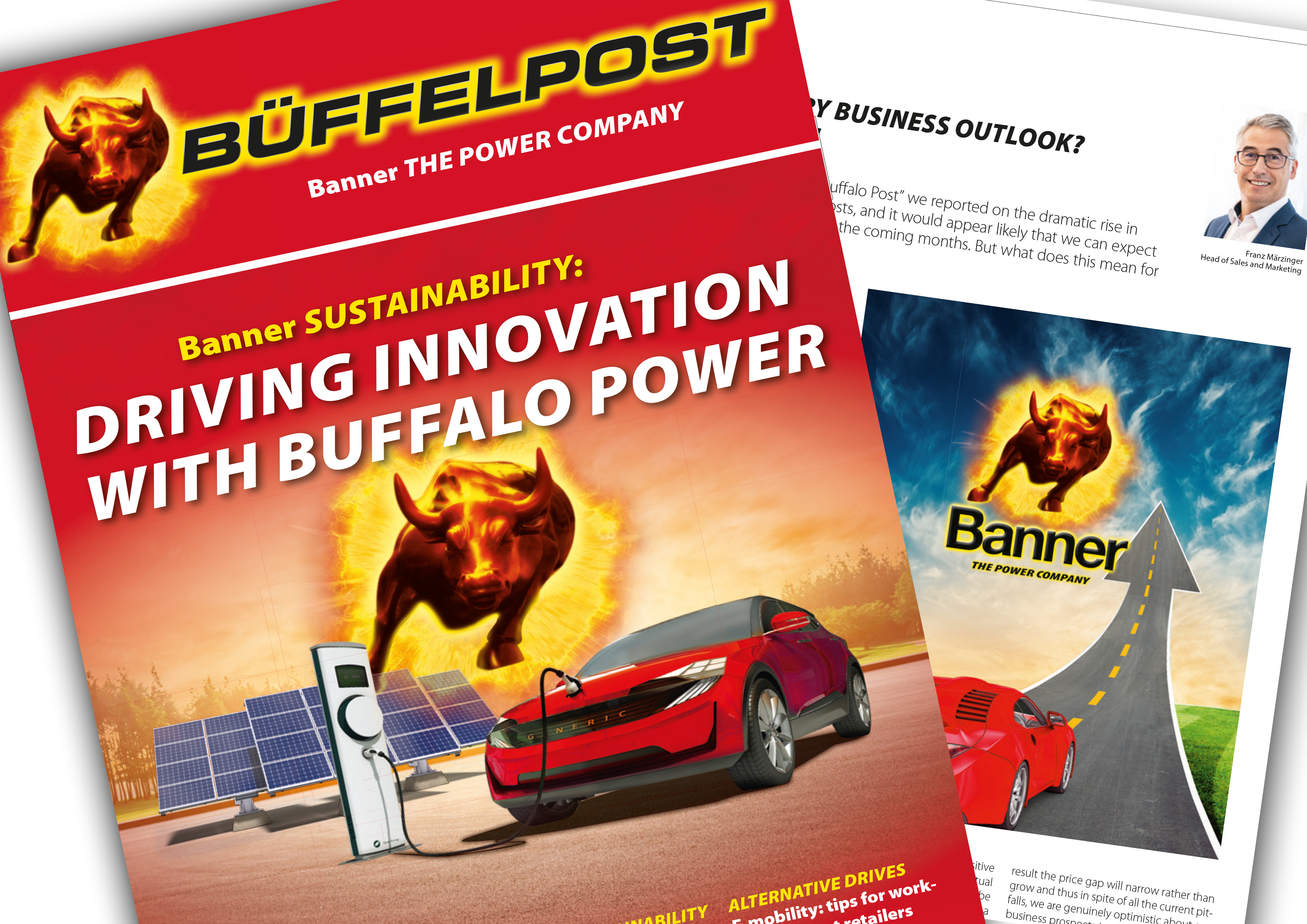 DOWNLOAD BÜFFELPOST: