AGENDA 2030
ON THE RIGHT ROAD
BÜFFELPOST
Banner CUSTOMER MAGAZINE
In the new issue autumn 2021 of our customer magazine "Büffelpost" you will find exciting articles to browse through. You can also download the Büffelpost below as PDF.
EDITORIAL

Dear Partner,
Banner has always been a company with innovative strength and vision. Consequently, it has used the upheaval throughout the automotive industry for its own strategic realignment. With our AGENDA 2030, we are ideally equipped for the future and have a clearly defined direction. This foresees starter batteries as remaining our core business with a strong focus on the two major areas of original equipment and the aftermarket. Consequently, our customers will continue to enjoy our high-quality products, top service standards and reliable delivery with a "freshness guarantee". In addition, we are very well prepared for the era of e-mobility especially as 12-volt lead-acid batteries will continue to be required for the supply of the electrical systems in e-vehicles. Accordingly, we have a systematic focus on this development and are already working intensively on the next generation of traditional starter batteries using investments in research and development activities of around ten million euros annually.


With sales revenues of EUR 270 million, 4.1 million starter batteries sold and an additional location in Thalheim near Wels, our AGENDA 2030 is already on the right road.
Ten million euros have been invested in a new production centre for the Energy Solutions business unit and in order to meet our environmental and sustainability standards, when choosing the location a conscious decision was taken to occupy an existing site rather than build on undeveloped land. Looking back upon the past financial year, we can take pride in the fact that owing to great flexibility and the combined buffalo power of our entire team, even in a difficult economic environment we were still able to achieve a small increase in sales. In addition, at the end of 2020 we received a major order from North America with an overall volume of around EUR 60 million. Over the next few years, a total of some 1.5 million lead-acid batteries is to be supplied to the United States and Canada, and this new sales region will lead to even better risk diversification and make a significant contribution to securing jobs in Austria. We would like to thank our employees, whose innovative strength and tireless commitment make both these successes and our transformation possible. Gratitude is also due to our customers, as their loyalty plays a major role in ensuring that we continue to drive into the future with full buffalo power!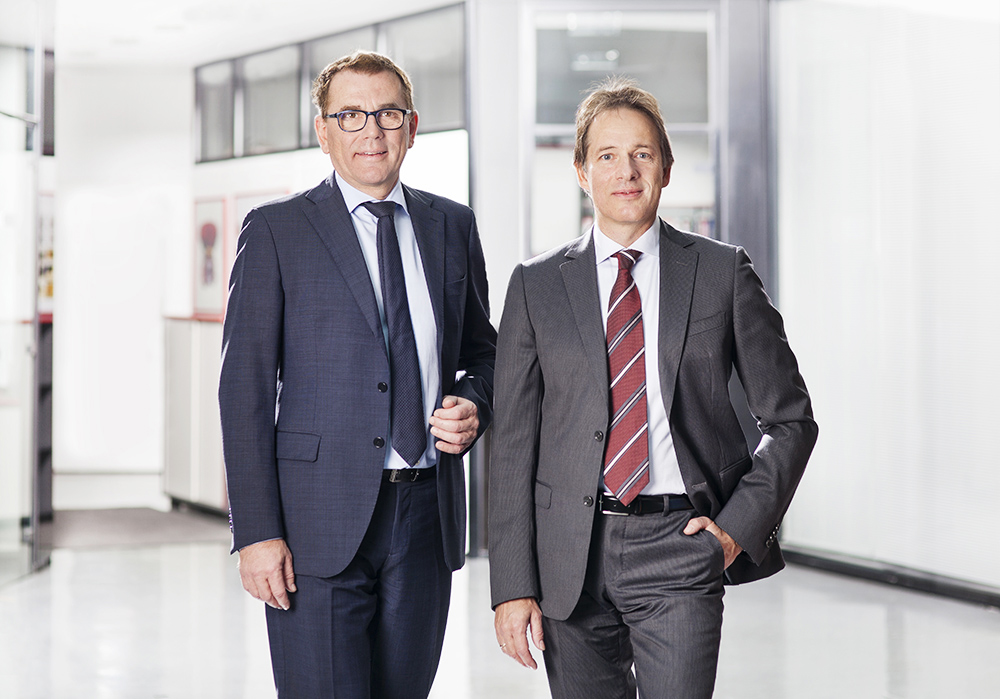 | | |
| --- | --- |
| Andreas Bawart | Thomas Bawart |
| Commercial CEO | Technical CEO |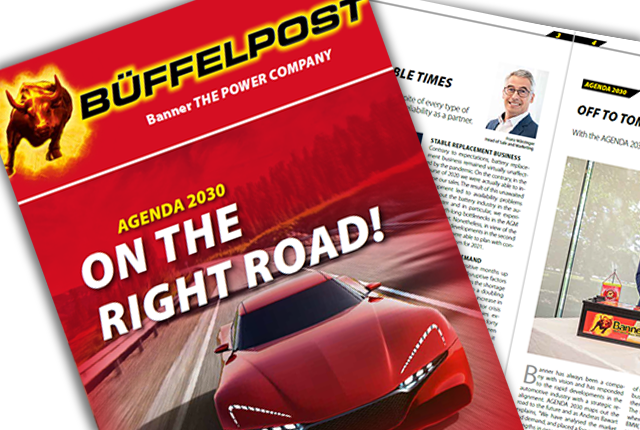 Download Büffelpost as PDF file: