BANNER AS RELIABLE PARTNER
STABLE REPLACEMENT BUSINESS
REVIEW
The past 18 months were really quite something, but in spite of every type of adversity Banner again demonstrated to its customers its reliability as a partner.
At the end of 2019, we budgeted for solid growth of 2-3% in both the replacement and original equipment business areas during 2020. However, with the outbreak of the Corona pandemic at the beginning of the year and the related measures such as lockdowns and plant closures, the outlook and planning were literally turned upside down. The plant shutdowns of the automotive companies in April and May 2020 were just as surprising as the extremely rapid recovery that followed. For by July 2020, all of the producers reached production levels close to those planned before the pandemic. In fact, this rebound was much faster and more pronounced than most experts had expected.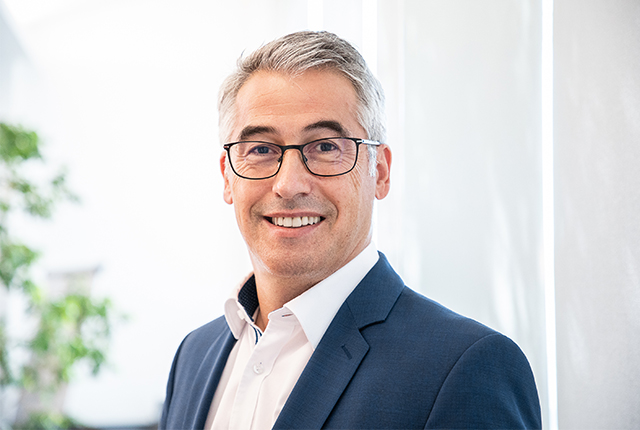 Franz Märzinger
Head of Sale and Marketing
STABLE REPLACEMENT BUSINESS
Contrary to expectations, battery replacement business remained virtually unaffected by the pandemic. On the contrary, in the course of 2020 we were actually able to increase our sales. The result of this unawaited development led to availability problems throughout the battery industry in the autumn/ winter and in particular, we experienced month-long bottlenecks in the AGM battery market. Nonetheless, in view of the overall positive developments in the second half of 2020, we were able to plan with confidence and optimism for 2021.
FLEXIBILITY IS IN DEMAND
Following extremely positive months up to May 2021, significant disruptive factors came into play. In some cases the shortage of shipping containers led to a doubling of delivery times and a fivefold increase in transport costs. The semiconductor crisis also hit the automotive companies extremely hard and since June, thirty to forty per cent of planned production has been cancelled on a regular basis. Moreover, it is currently impossible to predict for how long this situation will continue. In addition to lead, alloying metals, energy and plastics prices are also rising at breakneck speed and in some cases to previously unimaginable heights. This turbulence has resulted in the constant rescheduling of production, delivery date alterations and most unfortunately, repeated adjustments of our sales prices to the new realities. This is equally unpleasant for both our customers and us, but unfortunately at present there is no alternative.
WELL-EQUIPPED
In spite of all the adverse circumstances, Banner is well prepared for the challenges of the coming months and as usual will do its utmost to continue to fulfil the high expectations of its customers in every possible regard.