Buffalo Bull
725 11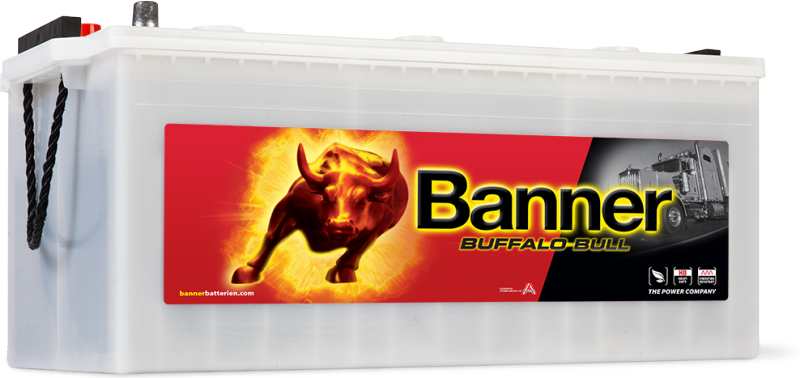 Fits the following applications
Sustainability
SAVE FUEL AND CO2 AND THEREBY REDUCE ENVIRONMENTAL IMPACT
with the sustainable batteries from Banner. 100% environmentally compatible used battery recycling.

Heavy Duty
HD = HEAVY DUTY; designed for tough, continuous operations.

HD: cycle/vibration - resistant - high E4/V2 classification pursuant to EN 50342-1.
Vibration Resistant
RF = vibration-resistant batteries for cars, the commercial vehicle segment, hobby/leisure and motorcycle.
THE BUFFALO BULL
MEANS RELIABLE BRAND QUALITY.

If they opt for the Buffalo Bull, those looking for a suitable and reliable starter battery for their commercial vehicles will have made just the right decision. This is because the Buffalo Bull is a brand battery with proven Banner quality.
TECHNICAL DATA AND INFORMATION
Niche and supplementary types for agricultural machinery and unusual commercial vehicles
Simple maintenance due to the externally visible electrolyte level markings and practical screws
Robust design with set bonding
Bag separators for backfire protection and high starting current levels
Cold discharge test current EN (A)