Chargers
Professional Charger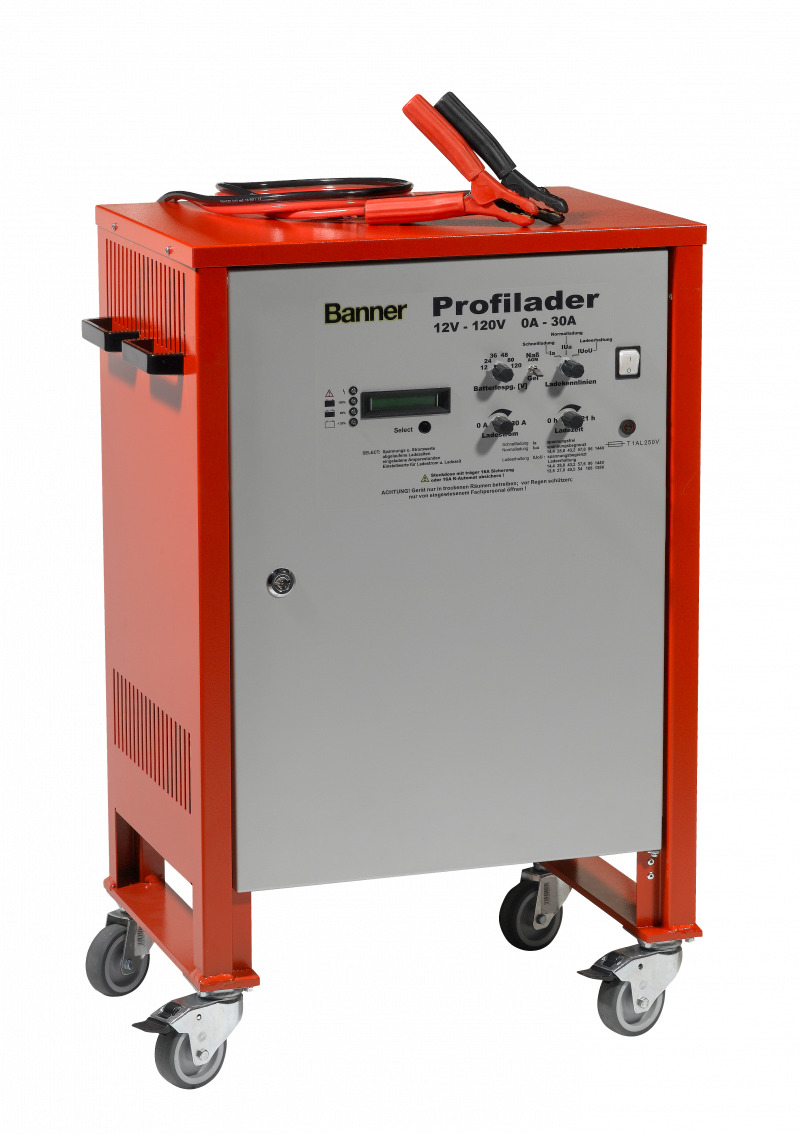 Fits the following applications
Banner PROFESSIONAL CHARGER

THE FLEXIBLE WORKSHOP CHARGER
Nominal voltage from 12 to 120V, 3 different characteristic curves can be set. Solid sheet steel design with 4 robust rollers. Automatic inspection / error display / reverse polarity protection, LCD display, operational condition indicator,
monitoring of main charging time.
Suitable for standard, AGM, start/stop and GEL batteries.
Banner chargers facilitate charging for conventional starter batteries and are especially suitable for cars, commercial vehicles, vintage cars and boats.
TECHNICAL DATA AND INFO
Ideally suited for charging deeply discharged batteries using constant current characteristics (Ia)
Automatic inspection of connections
Display module allows for display of information on the charging programme
Signalising of operational condition using 4 light diodes
Automatic error display
Monitoring of main charging time
Protection against polarity
Different characteristic curves can be set
Solid design