Starting Devices
Power Booster PB12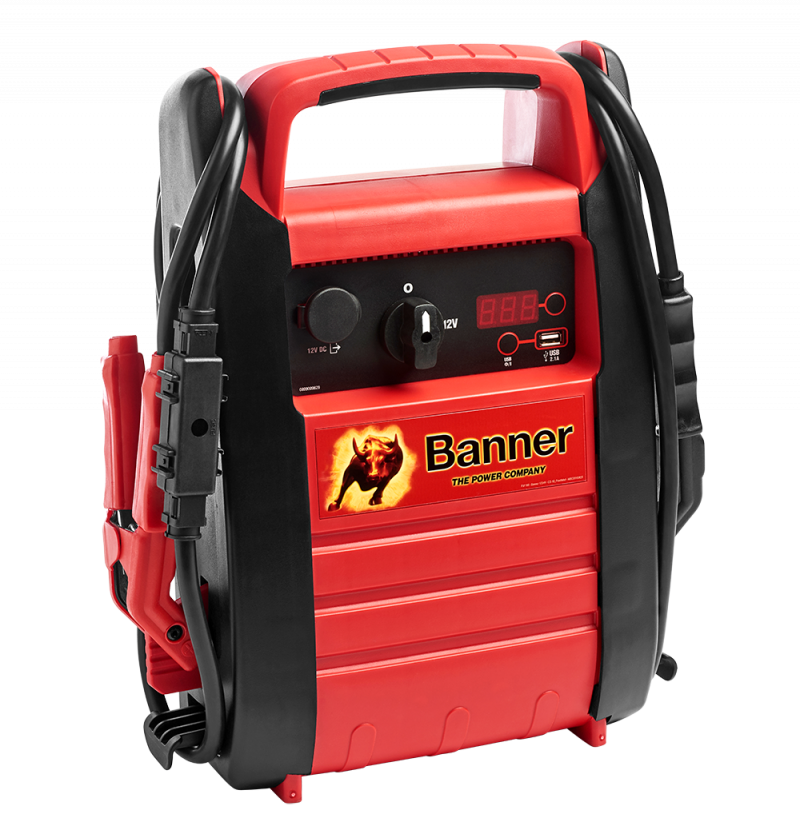 Fits the following applications
Banner Power Booster PB12

MAXIMIZED POWER AND PROVED TECHNOLOGY WITH ADDITIONAL FUNCTIONS

Increased-power rated PB12 Jump Starter with high performance AGM battery for all common vehicles. 12V DC outlet provides DC power for external battery charging. USB output enables charging of smartphones, tablets and electronic devices. Solid design for professional use, easy and safe operation including reverse polarity protection with acoustic warning.
Suitable for starter batteries with lead technology.
Banner Jump Starters provide mobile power at any time and in any place. The portable boosters can be used quickly and are not complicated to use. Easy to operate and maximum safety.
TECHNICAL DATA AND INFO
Cranking current 900A
Peak current 2.300A
23Ah AGM High-performance HD battery, exchangeable
Large LCD display
Shows battery voltage and charging of the internal battery (V and %)
replaceable, heavy-duty ultra-flexible cables and fully insulated curved clamps
innovative LED light on the tip of negative clamp
Solid housing
On/off switch, reverse polarity protection including acoustic warning
Automatic charger or direct charging via car 12V DC connection
2.1A USB output ideal for charging smartphones and tablets
Scope of delivery: Automatic charger
Standard, Ca, AGM, EFB, GEL, Start/Stopp
Internal battery capacity (Ah)