Starting Devices
OBD-L Memory Saver Adapter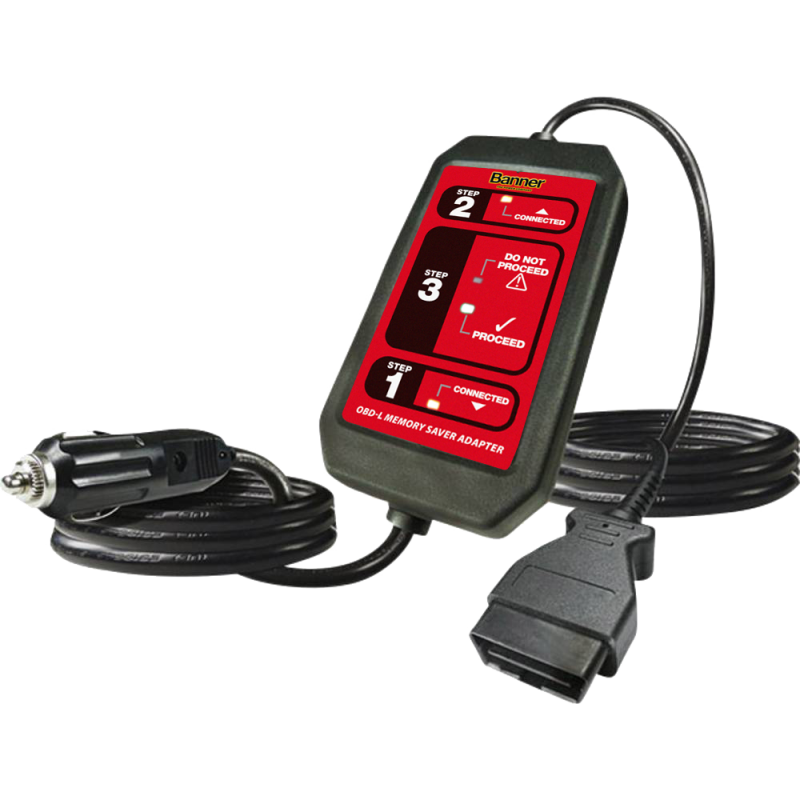 Fits the following applications
OBD-L MEMORY SAVER ADAPTER
VOLTAGE MAINTENANCE DEVICE
PREVENTS LOSS OF VEHICLE DATA
Handy compact voltage maintenance device. Always connect to the OBD interface (OBD II) before replacing the battery. Easy to use and no loss of vehicle data. The OBD-L adapter is a useful addition to the two Banner Power Boosters PB12 and PB12/24. In principle, compatible with any power source that has a cigarette lighter socket.
TECHNICAL DATA AND INFO
Fully automatic
Standard fuse protection
Easy to understand 3 - step instructions printed on the unit
Automatic detection: automatically detects if the vehicle's electronics allow the unit to back up the on-board data.
LED – indicator: Two yellow LEDs at each end indicate that the connection to the OBDII port and the connection to the portable power supply are OK. Red LED (Do not proceed) or green LED (Proceed) indicate if it is safe to remove or service the vehicle's battery without losing data, stored in the vehicle's microprocessor-controlled devices.
Works on all vehicle's equipped with a standard On-Board Data (OBD II) port.
OBD-L Memory Saver Adapter