ACCUCHARGER


UNE CHARGE TOTALEMENT AUTOMATIQUE !

STAND BY BULL

Emmagasinez l'énergie solaire !

TRACTION BULL

L'Energie de traction

STAND BY BULL

L'ALIMENTATION DES ALARMES !

TRACTION BULL

IDEALE POUR LES ENGINS ELECTRIQUES


STAND BY BULL GEL

STOCKER L'ENERGIE QUE PROCURE LA NATURE !

STAND BY BULL

POUR LES SYSTEMES DE COMMUNICATION
À LA RECHERCHE DE
LA BATTERIE ADÉQUATE ?
NOUVELLES! BUFFALO BULL EFB
THE LONG-DISTANCE TRUCK POWER.
Sans entretien (pas d'appoint d'eau) dans des conditions d'exploitation normales
Offre de 2 tailles de batterie standard (bac B et C) avec 190 Ah ou 240 Ah

Meilleure résistance aux cycles grâce à la composition de la masse active et le revêtement en fibres de verre

Design robuste et excellente résistance aux secousses grâce à une fixation de plaques spéciale

Meilleure résistance à la corrosion de la grille grâce à l'utilisation continue de procédés de fabrication

Technologie calcium permettant une consommation d'eau minimale
DOMAINES D'UTILISATION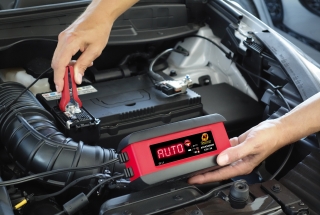 Charge your car battery now - that's the way it works!
Battery tip: Charge car battery correctly!
Now is the perfect time to recharge the battery. We'll show you how to do it right!
HOW-TO VIDEO
Charging of conventional wet batteries and EFB batteries:
- Before charging, check electrolyte level and, if necessary, fill up desalinated or distilled water to the max. acid residue mark or 15 mm above the upper edge of the plate. The screw connections of the battery must not remain open during charging, it is best to close them again.
AGM batteries must not be opened, refilling with water is not possible or necessary.
- Connect the positive pole of the battery to the positive pole of the charger and the negative pole to the negative pole of the charger. Only switch on the charger after connecting the battery. Switch off the charger when charging is complete.

- A tenth of the capacity is recommended as charging current. (e.g. 44 Ah: 10 = 4.4 A charging current). With an automatic charger like the Banner Accucharger this setting happens, as the name suggests, automatically.

- Charging is complete when the current drops to 0 or no longer decreases or the automatic charger switches off. Provide good ventilation during charging. Attention: Highly explosive oxyhydrogen gas forms during charging! Fire, sparks, open light and smoking prohibited!
- AGM batteries must be charged with a voltage regulated charger, e.g. Banner Accucharger (max. 14.8V)!

As a general rule, fully automatic chargers (charging voltage limitation with 14.8V) are well suited for charging the battery installed in the vehicle. If your charger has an automatic mode with voltages >15.9V, the battery must be disconnected from the on-board electronics or removed from the vehicle. In the worst case the installed control units could be destroyed by overvoltages, the resulting damage would be enormous!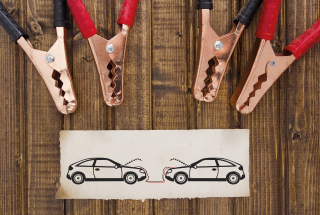 Giving a jump start - that´s how it works!
Battery tip: Giving a jump start!
You can always rely on a well-maintained Banner battery, but what happens when a neighbour has starting problems? You naturally want to help and provide quick and simple assistance.
That´s how you do it right!
However, one thing should be noted from the outset. Namely, that in view of the sensitive electronic components in the vehicle, as a rule starting assistance should only be given by means of a Banner Booster. This is because start assistance from vehicle to vehicle can lead to voltage peaks during the disconnection of the terminals, which can damage or even destroy car electronic systems.
Therefore, it is essential that the following procedure be strictly observed when using starter cables!
– Standardised starter cables (e.g. in accordance with DIN 72 553) should always be used when giving starting assistance.
– Observe the instructions for the use of the starter cables.
– Only connect batteries with the same nominal voltage.
– When connecting the terminals, switch off both vehicle engines!
– First connect the two positive terminals (1) with (2). Then connect the negative terminal of the assisting vehicle (3) with (4), the blank metallic point on the vehicle requiring assistance, away from the battery. (Observe the instructions of the vehicle manufacturer.)
– Now start the vehicle needing assistance for a maximum of 15 seconds. Do not start the assisting vehicle.
– When disconnecting the terminals, remove the cables in the reverse sequence to the above.
Attention: The car battery is not always installed in the engine compartment, but can also be located in the interior/passenger compartment or luggage compartment. The procedure of the jump start remains unchanged!
What can one do when everything is dead? Banner Boosters supply mobile power at any time and anywhere.
Read more here.
PDF Jump Start Graphic
Get through the winter safely and well!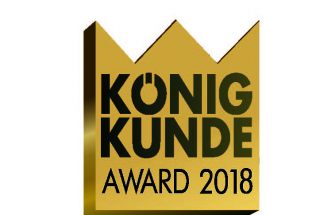 Banner on the podium!
Banner on the podium at the "King Customer" Award 2018!
Banner was able to convince in the "König Kunde" survey of the trade magazine Reisemobil International.
Every year, Reisemobil International, the trade magazine for motorhomes and motorhomes, conducts the "King Customer" survey. The survey asks how satisfied readers are with caravans and accessories. Reisemobil International calls the study "King Customer" because it is ultimately the customers who determine which brands are on the winners' podium.
Banner made it to third place in the accessories category "on-board battery".
More information can be found in the report "König Kunde" -Award 2018 (german)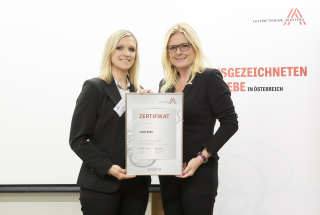 "LEITBETRIEBE AUSTRIA" award
Banner was again awarded as leading Austrian company!
Based on the evaluation procedure of the Leading Company Austria Institus, Banner was recertified for the years 2018/2019 as Austrian Leading Company.
Katrin Hilpold, Marketing Manager at Banner, accepted the certificate from Monica Rintersbacher, Managing Director "Leitbetriebe Austria", at the theme evening in St. Pölten.
Photocredit: Sabine Klimpt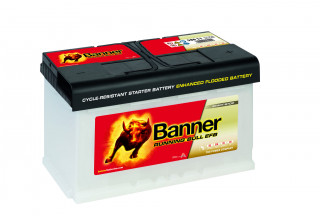 Banner at the Automechanika 2018
Rester les meilleurs en proposant des batteries de haute technologie
L'élément clé de la mobilité du futur repose sur des batteries innovantes et techniques
Banner travaille de manière continue à la recherche et au développement de batteries répondant aux demandes de la mobilité de demain. Nous exposerons sur Automechanika 2018 nos dernières nouveautés dans les gammes de batteries VL, PL et d'accessoires
Günther Helmchen, Directeur de Banner Allemagne, présente cette année à Automechanika des solutions adaptées à la mobilité durable. "Avec les batteries EFB et AGM, pour les véhicules micro-hybrides avec systèmes Start&Stop, nous contribuons à préserver l'environnement et à économiser nos ressources naturelles. On estime ainsi, sur l'exercice passé, que nous avons contribué à une économie d'environ 66 millions de litres de carburant et 164 000 tonnes de CO2. Nous pouvons également souligner que les batteries sont recyclée à 100%".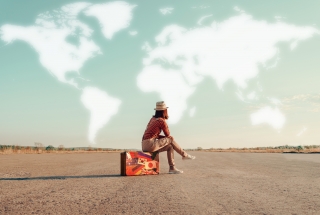 La chaleur de l'été fait transpirer les batteries
"Summertime blues" des batteries
Ceux qui ont besoin d'une nouvelle Batterie en hiver, on surement fait une erreur en été .............
Sur des batterie conventionnelle avec de l'acide liquide, la chaleur de l'été fait évaporer le liquide et l'assèchement des plaques. La batterie deveint alors très fragile !
Faites contrôler votre batterie régulièrement !
Une batterie doit être maintenue bien chargée pour que sa durée de vie soit optimale ! Le niveau de liquide doit être contrôlé régulièrement, sauf bien évidemment sur les produits sans entretien (gamme Starting Bull, Power Bull et EFB)
Dans des conditions d'utilisation normales, aucun appoint d'eau déminéralisée n'est nécéssaire.
Les batteries AGM quant à elles sont totalement sans entretien. Il ne faut jamais les ouvir !!
Pour les véhicules qui ne roulent pas beaucoup ou font des cours trajets, nous vous préconisons une charge externe d'appoint !
Battery check with banner testing devices - important routine control for optimal performance and longer life of every car battery.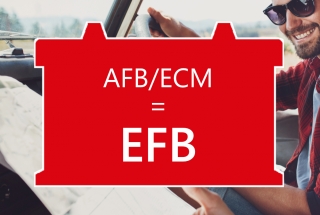 Is it possible that AFB and ECM batteries are also used for start/stop applications or generally for high energy requirements in cars?
Yes.
This is exactly the same technology as the Banner Running Bull EFB batteries.
There are often different names used on the market for start/stop technology in the battery sector:
AFB = Advanced Flooded Battery
ECM = Enhanced Cyclic Mat
EFB = Enhanced Flooded Battery

AFB and ECM car batteries can be replaced by the Banner Running Bull EFB. In identical housing and identical performance class.
PDF Banner Running Bull EFB:
EFB technology is mainly used in start/stop systems with high energy requirements. The Running Bull EFB battery is the ideal solution for small cars up to the upper middle class.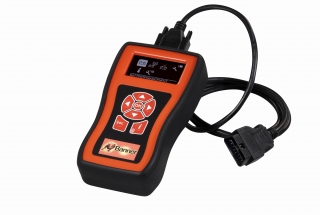 Test du Banner Battery Service Tool (BBST)!
C'est génial!
Le Magazine MRA Professionnel publie un essai de notre BBST dans son édition de juillet-août
Les test réalisés par un dépanneur professionnel ont été 
tout à fait satisfaisants. 
"Le BBST couvre plus de 41000 VL et plus de 30000 VUL/PL. La  
liste d'affectation du BBST est très complète !" 
En savoir plus sur le test du magazine MRA professionnel 
PDF Le BBST est l'outil indispensable pour le changement  
de la batterie des véhicules équipés d'un Battery Management System.  
Le BBST configure la batterie dans le BMS, efface tous les codes erreurs  
liés au changement de la batterie et enregistre la nouvelle batterie dans  
le système électronique du véhicule.  
Is it possible that VRLA batteries are also suitable for start/stop applications or generally for the highest energy consumption in cars?
Yes.
This is exactly the same technology as Banner Running Bull AGM batteries.
Only different designations from different suppliers are used. For example, Mercedes notes VRLA on the top label of AGM start/stop car batteries.
VRLA car batteries can be replaced by the Banner Running Bull AGM. In identical box and in the same performance class.
AGM = Absorbent Glass Mat, the acid is absorbed in the glass fleece and thus bound.
VRLA = Valve Regulated Lead Acid, a valve-regulated lead/acid battery with AGM technology.
PDF Banner Running Bull AGM:
AGM technology is mainly used in start/stop systems with maximum energy consumption and brake energy recovery. The Running Bull AGM battery is the ideal solution here, primarily for medium and luxury vehicles.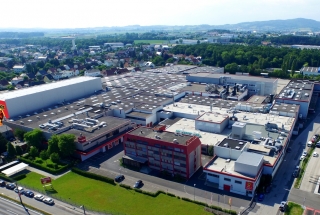 Banner breaks through the €300 million sales revenue barrier for the first time
Sales revenues increased by more than eleven per cent as compared to the previous year and amounted to €302 million, which was the highest figure in the company's 80-year history. Banner is Austria's sole battery manufacturer.
As Andreas Bawart, Banner's co-owner and commercial CEO, explains: "Quality and reliability are two of our main success factors in the hotly contested battery market. This is borne out by our highly satisfactory figures and the fact that the BMW Group has opted for our EFB batteries is especially gratifying." Banner batteries are also first fitted into numerous models from Audi, Caterpillar, Jungheinrich, Kässbohrer, Liebherr, Mercedes, Mitsubishi, Porsche, Seat, Volvo and VW.
Banner can reflect upon a successful 2017/18 financial year (1 April 2017 to 31 March 2018):
- Record sales revenues of €302 million from across all business areas
- 4.6 million starter batteries sold
- Growth due to the strong demand for starter batteries for start-stop vehicles
- Deliveries of EFB batteries (Enhanced Flooded Battery = cycle-resistant starter battery) to the BMW Group from the beginning of 2018
- Investments of more than €30 million at the Leonding location since 2015
- A focus on environmental protection: 100 per cent recycling quota
For further information see press release
PDF The Banner Running Bull EFB for start-stop vehicles with a high energy requirement
PDF Andreas Bawart, the Banner GmbH Commercial CEO*
*© Andreas Wenter/Permanent Moments
Picture caption:
Factory shot Banner
Références Bull Power
Nos clients OE, votre confiance.
(équipements d'origine)