CHANGING THE BATTERY IN START-STOP CARS
WHAT TO LOOK OUT FOR
Most new cars are already equipped with a start-stop function ex-factory these days.
Although some drivers are sometimes dissatisfied with the system - e.g., in short-distance traffic, stop-and-go or in traffic jams - it cannot be switched off permanently, as it has to work during the annual car test.
Please remember: The start-stop function also saves fuel at every red traffic light, is easy on the wallet and is good for the environment.
As the system cannot be permanently deactivated, it can be switched off by simply pressing a button. However, it activates again automatically the next time the engine is started.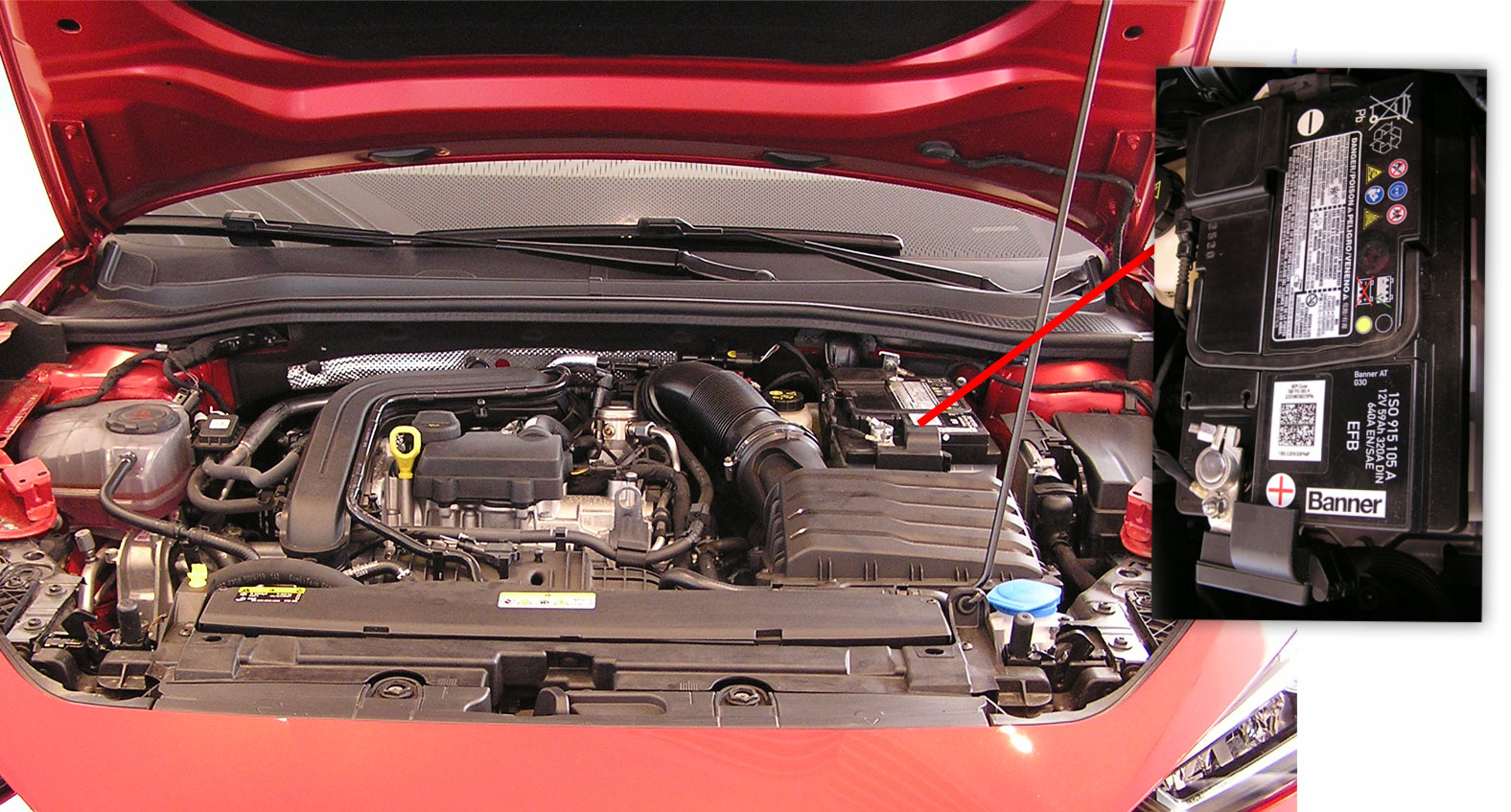 A start-stop-memory module can permanently deactivate the automatic start-stop system.
With this special module it is possible to switch off or permanently deactivate start-stop. The start-stop automatic memory module, as the name suggests, stores the last state of the start-stop function. If the module is installed and you deactivate start-stop, it will still be switched off the next time you switch on the ignition. However, if you want to use the automatic start-stop function, you only need to press the button again and the automatic start-stop function will be active again when the ignition is switched on again. The module can be removed at any time, is not soldered but has plug connections, so it does not cause any damage to the vehicle.
Start-stop can also be switched off permanently by recoding.
However, this requires a major intervention in the vehicle's electronics and can generate various error messages.
Therefore, Banner generally advises against such interventions, especially because start-stop can often no longer be switched on when recoding on demand! The recoding of the automatic start-stop system is legal, but please be sure to check the operating instructions of your vehicle or the official statement from the respective car manufacturer beforehand.
P.S.: on Mercedes AMC high-performance cars, the automatic start-stop system is only automatically deactivated in the sports programme (Sport, Sport+ and Race driving modes).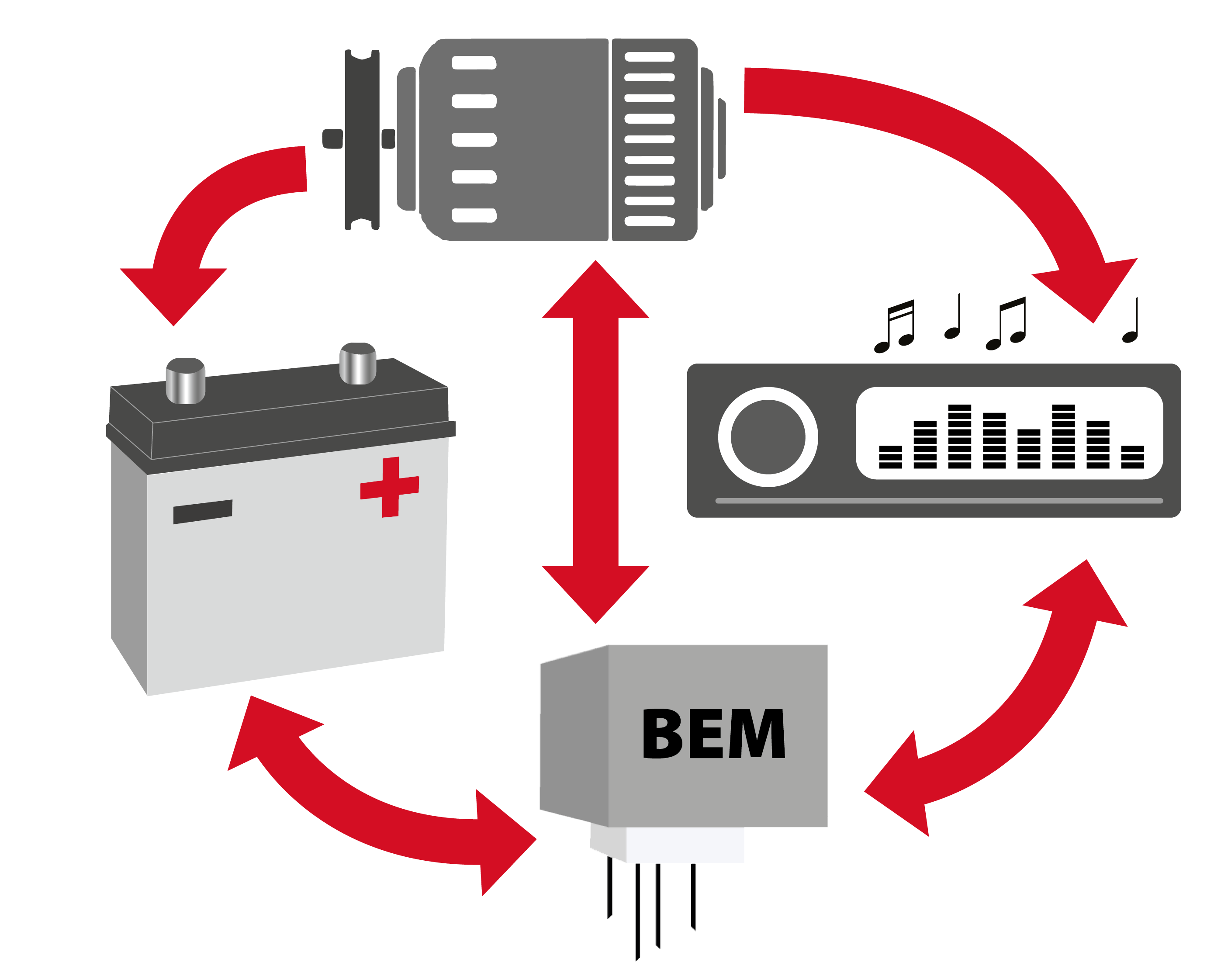 Modern start-stop vehicles have a battery energy management system (BEM) that uses sensors to monitor one or more start-stop batteries.
For example, the charging characteristics and, above all, the on-board power system stability are optimally designed for start-stop batteries. If energy recovery is also carried out in the vehicle (recovery of braking energy), the start-stop batteries work artificially at a lower state of charge (SOC State Of Charge at approx. 70%).
Frequently switching the engine on and off, combined with the increased energy requirements of comfort features such as seat heating, navigation systems, etc., poses great challenges for start-stop batteries.
Depending on the driving profile (short distance, stop-and-go, etc.), conventional starter batteries will be defective within a few months in use due to the extremely high cyclic load! It does not matter whether you deactivate the start-stop function temporarily, permanently or not at all.
BEM = Battery Energy Management System
Please note!
Never install a conventional starter battery in a vehicle with start-stop technology that is fitted with an AGM (absorbent glass mat) or EFB (enhanced flooded battery) battery as a standard.
Not even if the automatic start-stop system is switched off temporarily or permanently, because the cyclic load caused by additional electrical or electronic consumers is enormous and leads to a flat battery within a few months in case of a conventional starter battery! Continuous operation in a partially discharge state (SOC State of Charge at approx. 70%) alone is a guarantee for the premature failure of a conventional battery.
More articles on this subject