NOVÉ! BUFFALO BULL EFB
THE LONG-DISTANCE TRUCK POWER.
Bez nároků na údržbu (nedolévá se voda) při normálních provozních podmínkách
Nabídka 2 standardních velikostí baterie (skříně B a C) se 190 Ah nebo 240 Ah
Zvýšená odolnost proti cyklickému namáhání díky receptuře aktivní hmoty a vrstvám rouna
Robustní konstrukce a optimální odolnost proti otřesům díky speciální upevňovací sadě
Zlepšená odolnost mřížky proti korozi díky použití kontinuálního výrobního postupu
Technologie legování na bázi vápníku zajišťuje minimální spotřebu vody
OBLASTI POUŽITÍ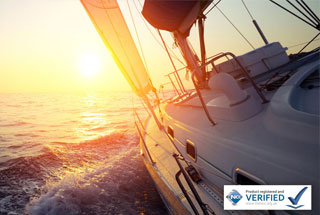 Batterietipp: Professionelles Handling von Bootsbatterien
Kontrolle, Nachladung und Lagerung
Mit unseren 5 Tipps erfahren Sie alles, was Sie zum Thema Handling von Boots- /Marinebatterien wissen müssen.
Tipp 1: Einbau

Konventionelle Nassbatterien sollten im Boot, wenn möglich, nach der Längsachse eingebaut werden - dies sorgt für höhere Auslaufsicherheit bei extremen Schräglagen.
Tipp 2: Entgasung

Wir schreiben die Verwendung eines Entgasungsschlauches bei allen Blei-Säure Batterien, welche im Innenraum/Fahrgastraum verbaut werden, zwingend vor.
Einige Bootsbatterien sind mit einem Schlauch, mit aufgestecktem Winkelstück, zur Ableitung der Batteriegase versehen. Trifft das auf ein Boot zu, ist der Schlauch über das Winkelstück in die entsprechende Entgasungsöffnung der Batterie einzustecken. Wenn eine Entgasungsöffnung auf der anderen Seite vorhanden ist, so muss diese mit einem Verschlussstopfen verschlossen werden!
Tipp 3: Ladung

Sorgen Sie dafür, dass die Batterie ausreichend geladen ist.
Die nächsten zwei Punkte gelten für konventionelle Nassbatterien.
– Vor dem Laden Elektrolytstand kontrollieren und falls erforderlich entsalztes oder destilliertes Wasser bis zur max. Säurestandsmarke bzw. 15 mm über die Plattenoberkante auffüllen.
– Die Verschraubungen der Batterie müssen während der Ladung nicht geöffnet bleiben, am besten wieder verschließen.
Achtung: AGM Batterien dürfen nicht geöffnet werden! Ein Nachfüllen von destilliertem Wasser ist nicht möglich bzw. nicht nötig.
– Beachten Sie die Ladekennlinien.
– Ladestrom sollte 10% der Kapazität sein
– Ladespannung (bei +25° C): AGM 14,40V – 14,80V spannungskonstant; Konventionell 14,40V - max. 16V
– Ladedauer ca. 12 - 24 Stunden
Bei AGM- und GEL-Batterien bitte unbedingt mit spannungsgeregeltem Ladegerät z.B. Banner Acchucharger laden (max. 14,80V)!
Vollautomatische Ladegeräte mit Ladespannungsbegrenzung bis 14,80V sind für den Einsatz bei Bootsbatterien ideal. Je nach Kapazität der verwendeten Batterie empfehlen wir folgende Ladegeräte:
– Batterien bis 72 Ah - Banner Accucharger 12V 3A
– Batterien bis 130 Ah - Banner Accucharger 12V 6A Recovery
– Batterien bis 230 Ah - Banner Accucharger 12V 10A Recovery
Sollte Ihr Ladegerät einen automatischen Modus mit Spannungen >14,80V haben, ist die Batterie unbedingt von der Bordelektronik zu trennen bzw. aus dem Boot auszubauen. Beachten Sie auch die Bedienungsanleitung des Bootsherstellers.
Tipp 4: Außerbetriebnahme/Einwinterung

Wenn die Batterie in ungenützten Perioden eingebaut bleibt, sollten Sie mindestens ein Anschlusskabel (Minus) abklemmen. Die Batterie sollte immer in geladenen Zustand gehalten werden, besonders vor und während der Einwinterung. Kontrollieren Sie in regelmäßigen Abständen die Ruhespannung. Hierfür eignet sich unser Batterietester BBT Digital Voltmeter DV1.
Laden Sie spätenstens bei 12,50V nach!
Tipp 5: Lagerung

Bootsbatterien kühl (0° bis 25° C) und trocken lagern. Nicht der direkten Sonneneinstrahlung aussetzen. Achten Sie auf eine saubere Batterieoberfläche und Anschlusspole.
Bei Beachtung dieser Tipps ist Ihnen eine erfolgreiche Bootssaison garantiert und der Banner Büffel wünscht noch: "Immer eine Handbreit Wasser unter dem Kiel".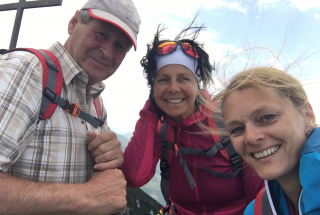 Voller Banner-Power mit Gerlinde Kaltenbrunner unterwegs!
Dieser Traum hat sich für unseren Gewinner der Hoffest Tombola erfüllt.
Die Wanderer marschierten eine wunderschöne Tour im Salzkammergut und legten dabei stolze 1420 hm zurück - eine Wahnsinnsleistung!
Der Gewinner unserer Hoffest Tombola im September löste nun seinen Preis ein - eine Wanderung mit Gerlinde Kaltenbrunner!
Voller Banner-Power sind die fleißigen Wanderer über den Schoberstein, Mahdlgupf, auf den Dachsteinblick, an der Brennerin vorbei bis zum Hochleckenhaus marschiert! Eine wunderschöne Tour, die es in sich hat! 6 Stunden war die Gruppe unterwegs und legte 1420 hm zurück - eine Wahnsinnsleistung!
Bildlegende:
PDF Die Wanderer am Gipfel
PDF Einkehr im Hochleckenhaus
New Büffelpost online.
The Banner customer magazine with the latest news!
With start-stop-batteries on the fast lane.
In the new issue of our customer magazine "Büffelpost" you will find exciting articles about the following topics:
- FIT FOR THE FUTURE
Start-stop batteries are forging ahead
- QUALITY DRIVE
Banner looks to shift up a gear
- FLEXIBILITY
Punctual delivery despite brexit & Co.
Read the customer magazine online now!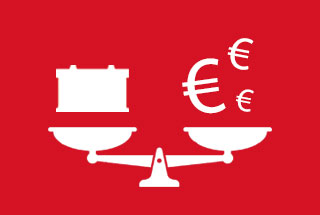 Battery tip: Cheap can be expensive!
When it comes to choosing a car battery, you should focus on quality.
Nowadays, starter batteries are particularly challenged by the use of start-stop systems, additional equipment and climatic conditions. Cheap batteries are often the more expensive solution!
The requirements for starter batteries are strongly dependent on the climatic conditions and the additional electrical/electronic equipment. Today, most new vehicles are also equipped with a start-stop system that switches off the engine when the vehicle is stopped in order to reduce fuel consumption and emissions. Conventional starter batteries can no longer fulfil this challenging task, which is why the use of special start-stop batteries with AGM (Absorbent Glass Mat) or EFB (Enhanced Flooded Battery) technology is required.
Cheap batteries are therefore often the more expensive solution, as they can lead to starting problems in summer and winter.
There is a good reason why Banner quality batteries have established themselves worldwide!
They combine the highest starting power, further increased cold start characteristics, optimised current consumption capacity and thus improved chargeability as well as a long service life.
Banner Tip: Use the next largest battery for your car, for which there is usually enough space. Because these are additional power reserves for your vehicle! The price difference is usually extremely small and the alternator of your vehicle is designed for it!
In our online battery search you will find information about upgrading options for your vehicle.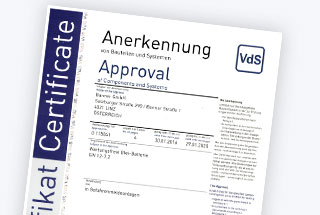 VdS test result - VERY GOOD!
Banner achieved a very good result in test by VdS (Verein der deutschen Sachversicherer)!
The recognised test centre VdS (Verein der deutschen Sachversicherer) tested our maintenance-free lead batteries GiV 12 - 7.2 for use in emergency alarm systems. We were able to achieve a very good result especially in the area of performance.
Here you can find the test result in detail! (Certificate in German)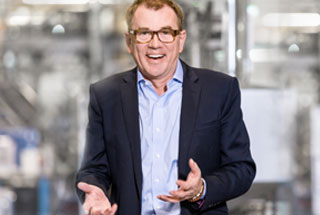 Banner again achieves record sales revenues and turnover
4.8 million starter batteries sold following the enlargement of the Leonding location
The family-owned Banner company can again look back on a highly successful financial year (1 April 2018 to 31 March 2019), as with sales revenues of EUR 307 million it once more achieved the best result in its history, which dates back well over eighty years.
Record sales revenues of EUR 307 million
Increase in sales turnover of 200,000 units over the previous year
Investments of over EUR 40 million in the Leonding location since 2015
Start-stop batteries make a decisive contribution to environment-friendly vehicles
Banner is Austria's only starter battery manufacturer and produces 4.8 million units annually.
According to Andreas Bawart, Banner's Commercial CEO: "In the hotly contested battery market, our quality and reliability count for more than ever. A fact confirmed by new record sales revenues of EUR 307 million immediately following the last successful financial year."
The starter battery specialist continues to have the further development of battery technologies offering greater environment friendliness in focus. For example, Banner's premium class AGM and EFB start-stop batteries number among the forerunners in this branch segment and as Andreas Bawart stresses: "We are convinced that we can raise the sales of these innovative products still further and with this in view, will continue to adhere to our corporate philosophy of manufacturing exclusively in Austria."
For further information
see press release
Picture caption:
PDF Andreas Bawart, the Banner GmbH Commercial CEO*
*© Fotostudio Eder
PDF The Banner starter battery product family
PDF The Banner location in Leonding is one of Europe's most modern battery production plants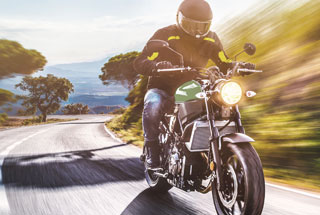 Battery tip: Start of the new motorcycle season.
On the bikes, set, go!
Now is the perfect time to get your bike ready for the first ride. That's how it's done!
The battery, which hopefully will be stored in the garage or basement, can now be disconnected from the charger with charge retention function. After installing the battery, first the plus and then the minus cable is attached. Afterwards the terminals get some more Banner terminal grease or Banner terminal protection spray.
Please note: The ventilation hose must not be kinked during installation (not required for Bike Bull AGM, GEL and AGM PRO batteries). Now your bike is ready for the first exit - VROOOM!
If the battery was "forgotten" in the motorcycle, please charge the motorcycle battery.
Voltage regulated chargers such as the Banner Accucharger are best suited. These chargers carry out the charging process fully automatically. Depending on the capacity of the battery, you can use the following chargers:
- Batteries < 9 Ah:
- Batteries 9 - 20 Ah:
- Batteries > 20 Ah:
Banner Accucharger 12V 6A Recovery
- Remove the battery from the vehicle or disconnect the battery cable (disconnect the negative pole first).
Banner Tip: Before disconnecting and removing the old battery, we recommend using the Banner Memory Saver via the OBD plug (possibly with additional diagnostic adapter) in the motorcycle. This reliably prevents the loss of vehicle data. Suitable for all common motorcycles with 12V battery.
- Check electrolyte level before charging or add demineralised or distilled water if necessary (not possible or not necessary with Bike Bull AGM, GEL and AGM PRO batteries). The screw connections of the battery must not remain open during charging, preferably close them again.
- Connect the positive pole (+) of the battery to the charging terminal (+) of the charger and the negative pole (-) to the negative terminal (-) of the charger and switch on.
- Approximately one tenth of the capacity is recommended as charging current. (e.g. 30 Ah : 10 = 3A charging current). With an automatic charger, e.g. Banner Accucharger, this setting happens automatically, as the name suggests. Charging is finished when the current drops to 0 or no longer decreases or the automatic charger switches off.
- After charging, first switch off the charger and then disconnect it from the battery.
- After charging, check the electrolyte level again. (not applicable for Bike Bull AGM, GEL and AGM PRO batteries) Important: Never open the screw connections of the AGM, GEL and AGM PRO batteries! An acid density measurement or refilling of distilled water is not possible or necessary.
Attention: Never install a maintenance-free battery (AGM, GEL, AGM PRO) in a motorcycle without regulator - the maximum charging voltage must not exceed 14.80V!
For periodic battery check we recommend the Banner BBT DBA Tester.
By following these tips you are guaranteed a successful season!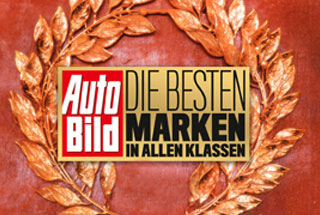 Banner among the brands with the best reputation at Auto Bild reader survey!
Winners podium in the categories Batteries Quality/Lifetime and Batteries Price/Performance!
In the latest issue of Auto Bild (No. 13/2019) readers honored the best suppliers and service providers. In the categories Batteries Quality/Lifetime and Batteries Price/Performance we were able to win a place on the podium!
In the latest customer survey, Auto Bild magazine - the highest-circulation automotive magazine in Europe, asked about the best image of suppliers and service providers. The empirical values of the readings form the basis of this study.
Banner came third in the Batteries Quality/Lifetime and Batteries Price/Performance categories!
Many thanks to the readers for their confidence in Banner Batterien!
Here you can read the whole article online or as PDF! (article in German)
PDF The results of the category Battery in detail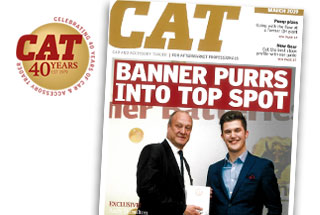 CAT Award Winner 2019!
Banner awarded as "Supplier of the Year"!
CAT (Car and Accessory Trader) magazine published the results of the reader survey in issue 03/2019 and awarded Banner as "Supplier of the Year"!
Around 16,000 CAT Magazine readers gave their personal ratings. Banner scored particularly well with the high quality of advice, products, services and after-sales, including the return of used batteries and environmentally friendly recycling through a closed product cycle.
Furthermore, Banner was able to convince with a professional training program for all sales partners and a battery accessory program optimally tailored to the automotive sector (chargers, boosters, test and inspection equipment through to interesting low-cost battery service articles).
This result is further proof that the Banner brand is highly regarded in the B2B sector - not only in the UK.
Banner thanks CAT magazine readers and editorial staff for the great trust they have shown in us and for giving us this prestigious, renowned award!
You can find the full article here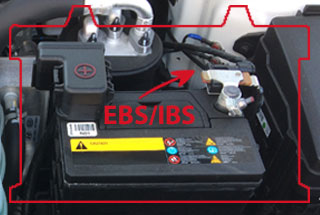 Battery tip: Application and function of the battery sensor.
What is the function of the sensor at the negative terminal of the starter battery?
The electronic battery sensor is an important part of energy management in motor vehicles. The sensor gives the car precise information about the battery status and controls the charging voltage and charging current accordingly.
The massively increased on-board currents in modern vehicle models and in particular the microhybrid applications start/stop and recuperation (=recovery) of braking energy place new demands on car batteries. More and more often, kinetic energy is also converted into electrical energy during coasting (=free rolling of the car), thus charging the battery.
Application and function of the sensor. Energy management continuously records parameters such as voltage, current and temperature via the battery sensor. These measured values are used to calculate important parameters such as charge status, functional status, overall battery status and a large number of other values.
The data is transmitted to the vehicle computer. The computer then decides on the energy balance in the vehicle and, if necessary, restricts the use of comfort consumers such as seat heating or air conditioning, deactivates the start/stop function and signals this to the driver on the display with corresponding instructions. If the alternator then recharges sufficiently, the control unit automatically reactivates all consumers and functions.
The customer benefit briefly noted. The primary aim is to ensure that the engine always starts and thus avoid vehicle failure. In addition, the sensor supports intelligent alternator control, which reduces CO2 emissions, saves fuel and protects the environment. If the battery no longer delivers the desired performance, "defective battery" is stored in the system and this early warning makes it possible to plan battery replacement.
Industry abbreviations quickly explained:
BEM - Battery Energy Management =
BMS - Battery Management System =
EEM - Electrical Energy Management =
EMS - Energy Management System
BSD - Battery State Detection
EBS - Electronic Battery Sensor =
IBS - Intelligent Battery Sensor
Reference Bull Power
Naši zákazníci v oblasti originálního vybavení, Vaše důvěra.
(Original Equipment)