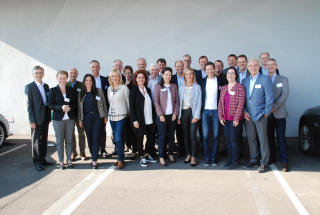 Die 70. OÖ Personalleiterrunde fand im Hause Banner statt!
Am 10.10.2018 durfte Banner die Personalleiterrunde begrüßen.
30 Personalleiter aus Oberösterreich nahmen an der Veranstaltung teil, bei der aktuelle Themen aus dem Bereich Personalmanagement besprochen wurden.
Neben einer Firmenvorstellung und Vorstellung der Personalarbeit bei Banner bekamen die Gäste auch eine Führung durch das Werk. Im Zuge des Treffens wurden aktuelle Themen, wie die Datenschutzgrundverordnung und Active Sourcing - "moderne" Formen der Personalrekrutierung, besprochen.
PDF - 70. Personalleiterrunde zu Gast bei Banner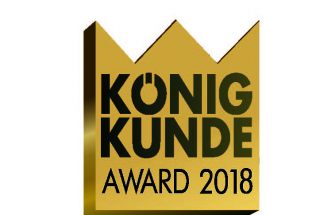 Banner on the podium!
Banner on the podium at the "King Customer" Award 2018!
Banner was able to convince in the "König Kunde" survey of the trade magazine Reisemobil International.
Every year, Reisemobil International, the trade magazine for motorhomes and motorhomes, conducts the "King Customer" survey. The survey asks how satisfied readers are with caravans and accessories. Reisemobil International calls the study "King Customer" because it is ultimately the customers who determine which brands are on the winners' podium.
Banner made it to third place in the accessories category "on-board battery".
More information can be found in the report "König Kunde" -Award 2018 (german)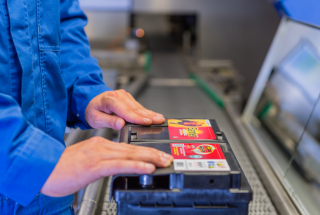 REACH Regulation
Information on the REACH Regulation
Our raw material lead has been classified as SVHC substance (Substances of Very High Concern) according to the REACH regulation. We would be pleased to inform you about the details below.
Banner GmbH has been producing high-quality, lead-acid starter batteries in Austria since 1937. Our products are subject to a closed life cycle, whereby almost all raw materials, including lead and polypropylene for example, are recycled. As such, the responsible and environmentally friendly use of lead and lead oxide is integral to our work.
By law, we are required to once again make you aware that we use lead in our batteries. This is as a result of EC regulation no. 1907/2006 (REACH, article 59 1 10) and the revision of the Candidate List from which substances, that are of particularly high concern, are selected for authorisation (Version 28.08.2018; see https://echa.europa.eu/de/candidate-list-table).
Caption: © Photo Dall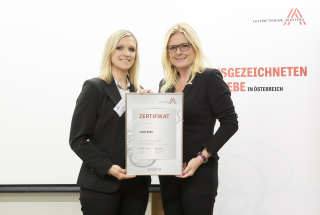 "LEITBETRIEBE AUSTRIA" award
Banner was again awarded as leading Austrian company!
Based on the evaluation procedure of the Leading Company Austria Institus, Banner was recertified for the years 2018/2019 as Austrian Leading Company.
Katrin Hilpold, Marketing Manager at Banner, accepted the certificate from Monica Rintersbacher, Managing Director "Leitbetriebe Austria", at the theme evening in St. Pölten.
Photocredit: Sabine Klimpt